Being able to build beautiful homes amidst lush, green, unspoilt landscapes is a privilege and a responsibility. At Vianaar we cherish the opportunity to create beautiful homes which respect the environment around us.
Every Vianaar home is nestled amidst the lush verdant natural landscape that Goa offers. Be it the local vegetation of palms or carefully handpicked varieties picked specifically for planting here, the entire endeavour is to tuck you within greenery and allow nature to be a part of your home.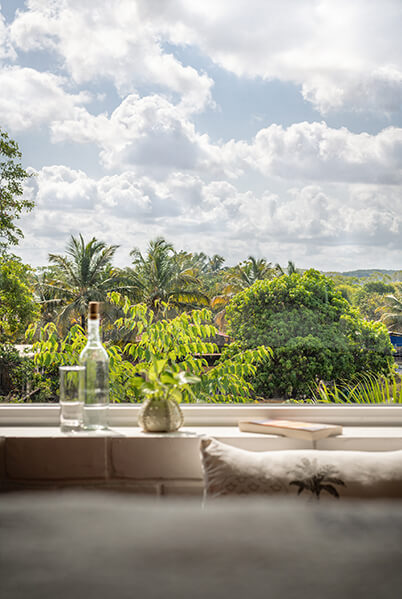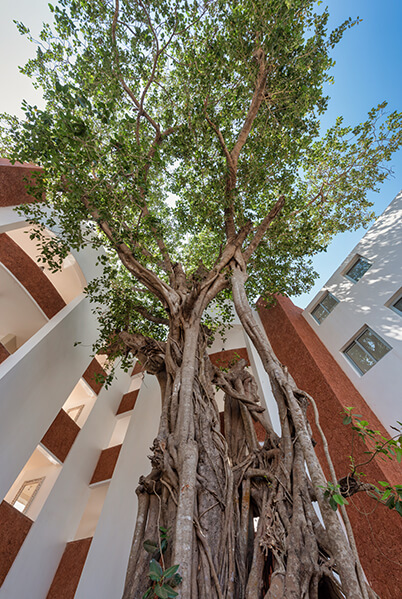 You are greeted by swaying palms or dark green mango trees. Your driveways are dotted with exotic foliage. Your gardens are filled with fragrant blossoms in all possible hues. Your terraces and balconies overlook a riot of plant life and your large windows open up to expanses of green and blue.
CONSTRUCTION METHODS
The Vianaar belief is that at every step of home building the elements of nature and the aspects of construction can coexist in harmony and synergy rather than at cross purposes.
Our use of heat insulated blocks reduces the consumption of steel as well as laterite stones which have to be mined. We ensure we only use low VOC paints that are far less harmful to humans as well as to the environment. We are not being symbolic when we say you can truly breathe easy in a Vianaar home. We actually mean it.
DAY TO DAY INTERVENTIONS
Beyond the construction process too, we try to do our bit when it comes to day to day housekeeping and the care we take of your finished home. Our day to day interventions help us save 5 million litres of water in our community.