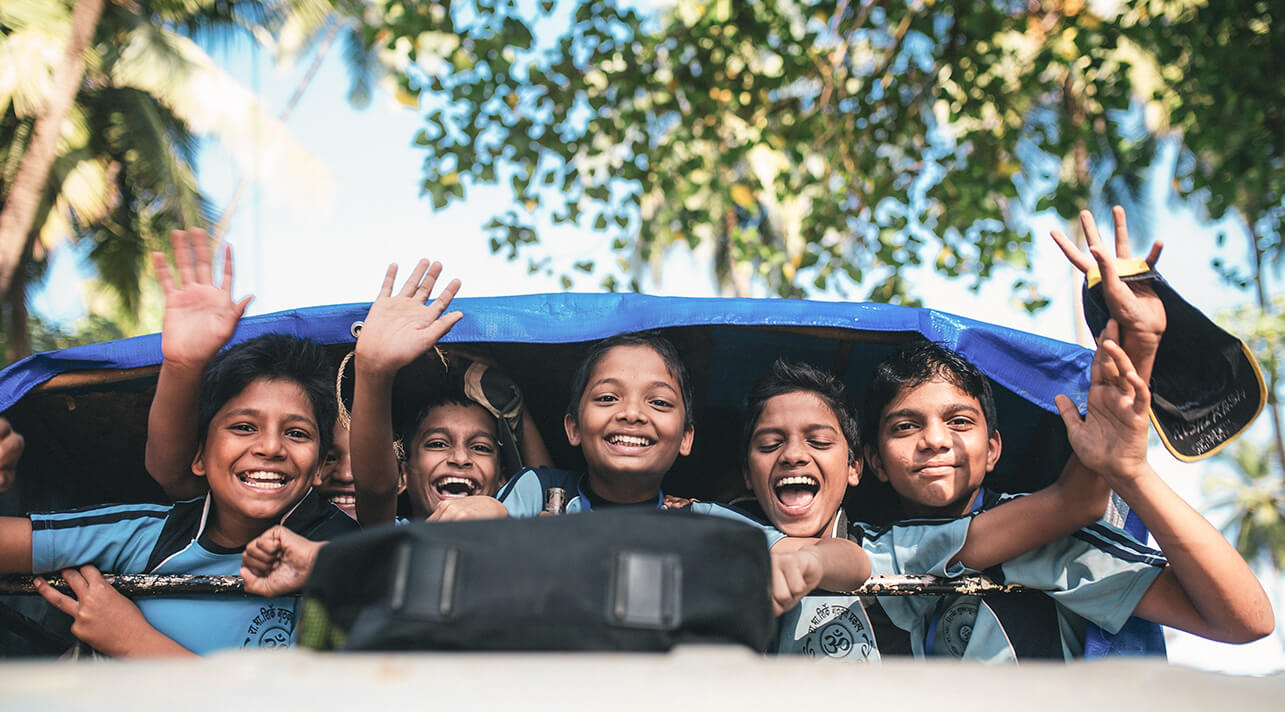 "Service to others is the rent you pay for your room here on earth."
―Mohammed Ali
LABOUR WELFARE AND TRAINING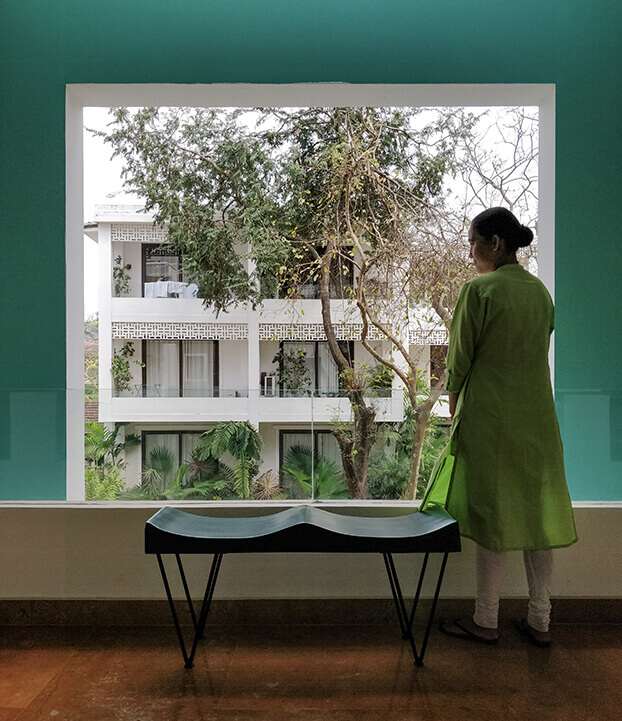 It is part of our larger vision to build in harmony with the elements of nature. And what is more central to nature than a human being? "Labour" at a Vianaar construction site are people we genuinely care about and whose wellbeing is a top priority.
We are committed to ensuring a safe and hygienic environment for all construction workers and their families. Our workers are trained in health and safety issues as well, so that personal and community welfare becomes deeply ingrained into the site's eco system.
Unskilled and semi-skilled people residing around project sites are provided employability training, following which they are appointed as part of the extended service staff such as gardeners, security guards, electricians, plumbers, and in other similar administrative roles at the various projects.
Holistic growth, community welfare and organic nurturing of the project site, from the land to its people, lies at the heart of the Vianaar ethos.
TREE PLANTATION DRIVE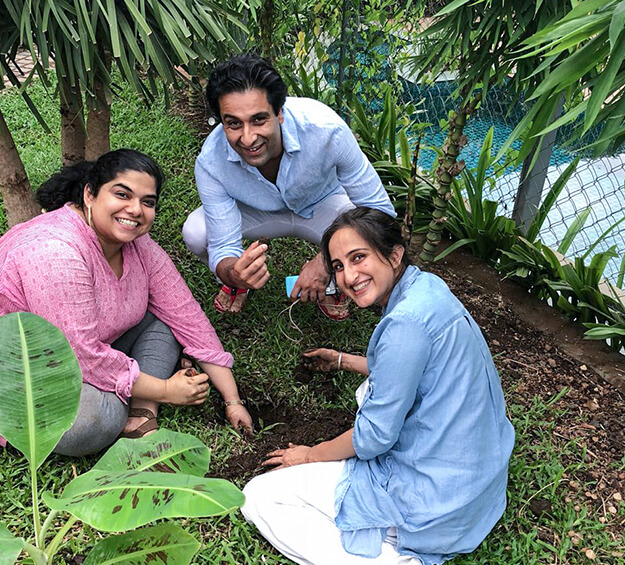 We deeply believe in living in fluid interactivity with nature, and allowing the green environment around you to seep into your Vianaar experience. That is why we don't just provide a rich green cover within our holiday homes, but we also carry out numerous tree plantation drives in and around the project premises.
The endeavor is to create an environment most suitable for our residents both with respect to large green open spaces and with the adoption of technologies that help reduce environmental pollution.
In fact our tree plantation drives across India are not ad-hoc, infrequent projects, but done with monthly rigour and commitment. We have already planted more than ten thousand trees, not just in Goa but in other parts of the country too.
SUPPORT INITIATIVES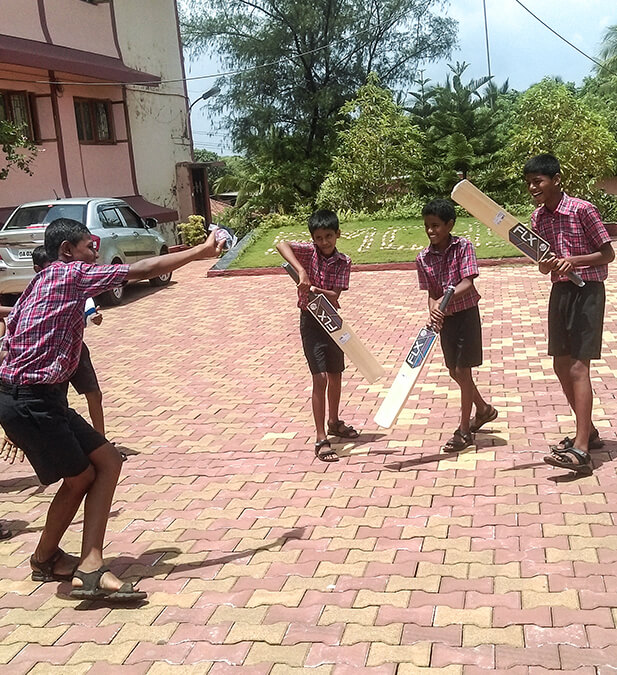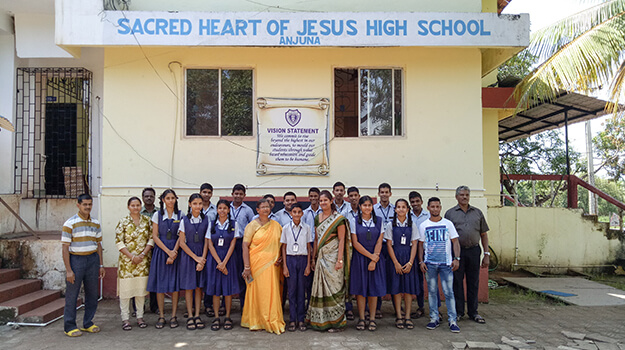 Vianaar as a company goes beyond just building beautiful holiday homes in Goa. Giving back through social work is part of our ideals. We feel it is important to make a difference and to help to the best of our abilities. This can be seen very clearly in our efforts in the way we have reached out and helped the underprivileged and weaker sections of society.
Goonj:
Goonj is an NGO based in Delhi which helps provides humanitarian aid, disaster relief and community development across several states in India. Vianaar, while being a real estate developer, has worked with Goonj and made contributions to help the people affected by the floods in Kashmir.
El Shaddai:
El Shaddai is a non-profit charity organization based in Goa as well as other states in India. It focuses on implementing Child Rights for orphans, street children and children coming from economically desperate conditions. Vianaar helps El Shaddai by providing them with sports equipment such as footballs, gloves and other material as we also believe in their motto of' Loving-Caring-Sharing'.
UNICEF:
Vianaar works closely with UNICEF to ensure that every child has equal access to service and care that can make a difference in their lives.
World Vision India:
Vianaar has partnered with World Vision India, a humanitarian organization, to create a lasting change in the lives of children, families and communities living in poverty and injustice. We along with World Vision India are trying to build a nation fit for children.
St Mary's Home for the Aged:
Vianaar employees visited St Mary's Home for the Aged in Siolim, Goa. It was a day well spent as we felt happy to be among the inmates of the home and share in their lives and moments.
Cleanliness Drive:
Team Vianaar organized a cleanliness drive for the popular Sunset Point in Anjuna.
Positive People:
Positive People is an NGO based in Goa which works towards educating and empowering people with HIV with their rights, both individually and collectively. Vianaar helped the team at Positive People organise an awareness camp for the HIV positive people.