Vianaar creates beautiful, sustainable homes in Goa to reconnect you with nature.
PERSONAL STORY
It all started whilst visiting Goa during my college vacation – this was when I absolutely fell in love with its culture, people and landscape. It is a very unique place and has something to offer to everyone. I was 23 years old at the time, curious about real estate development and wanted to spend time in Goa. So I thought it would be a good idea to develop holiday homes over here. After discussing it with my sister who is an architect, we went ahead with our plans and a few months later Vianaar was born with the launch of a 12 apartment project called Sol Sienda.
I thoroughly enjoy the process of finding land, imagining a project and 2 years later, seeing the homes ready. Right from the beginning my sister (who is now the Creative Head at Vianaar), and I have had this simple philosophy – to design and construct thinking of ourselves as homeowners. We wanted to ensure that the whole process of owning a home is hassle free and this led us to introduce facilities like Housekeeping Services, Estate Management and a Rental Desk – all of which have worked extremely well.
Read More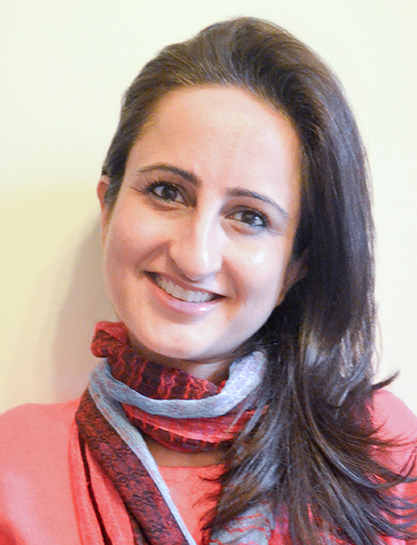 A NOTE FROM THE ARCHITECT
Creating a home is one of the more meaningful things one can accomplish in life. It is a warm place that lovingly waits for our return after long tiring journeys and awakening experiences; a place that gives us comfort, hope and strength. Each house is someone's home is something I always remember.
I love designing homes that makes life better and people happy. I studied architecture because it was a perfect blend of using aesthetics for functional purpose. Great design is more than just aesthetics. It is the way we use an object or space. It's only then that you experience all the subtle touches, all the things visible and invisible. The subtlety of great design often goes unnoticed- it makes a person inexplicably happy. It pays great attention to details. Great design comes from the heart. How will this be used? How will this look? How is this sustainable? Are questions that constantly besiege me!
My core belief for starting this company with my brother was to give wonderful design and good value to people. Most builder homes have a bad reputation of either lacking in taste or too expensive if done well. I believe that good construction quality and intuitive design enhances human experience. It is the place a person turns to for rest and peace, for laughter and sleep. And don't we all dream of moving to Goa, under the blue sky that makes us dream? Don't we all love to come here? For the beaches, and the ocean; for the calm times and the storms; For the moments which make memories, for the freedom from the norms.
Naina Nagpal
Creative Head
Read More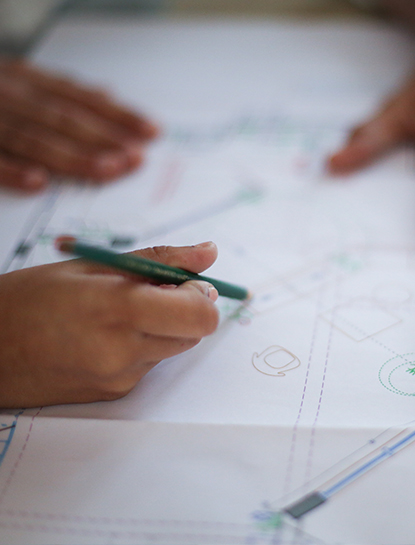 OUR VISION, PHILOSOPHY & PROMISE
Providing our clients with spectacularly designed homes built with superb quality.
Vianaar prides itself on reconnecting people with nature which is evident from the layout of the homes. The focus on quality remains our number one priority.
Aesthetics are highlighted in our built spaces so that art, architecture and personal experience come together beautifully.
We believe in building not just homes, but a relationship with our clients that lasts well beyond the first interaction.
A TEAM WITH EXPERIENCE AND VISION
Sheetal Chadha

Director Sales

Akshay Chaudhry

Director Projects

Lalit Masoun

Director Finance

Aparupa Roy

Director Human Resource

Shivani Bharti

Director Facilities & Customer Experience

Savio Monteiro

Director General Counsel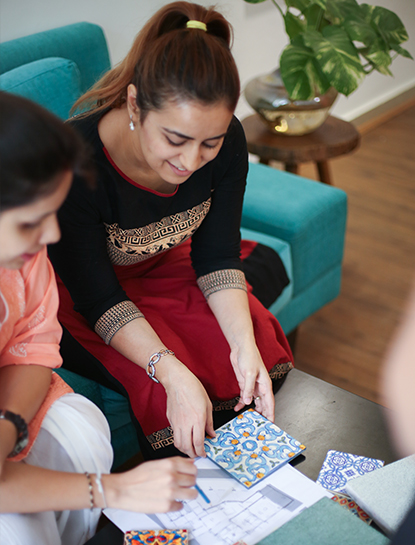 HOW WE WORK
Our aim is to offer you a simple, easy and thorough process of buying a home with complete transparency in all transactions and timely delivery. An entire range of services is packaged to ensure a hassle free experience.