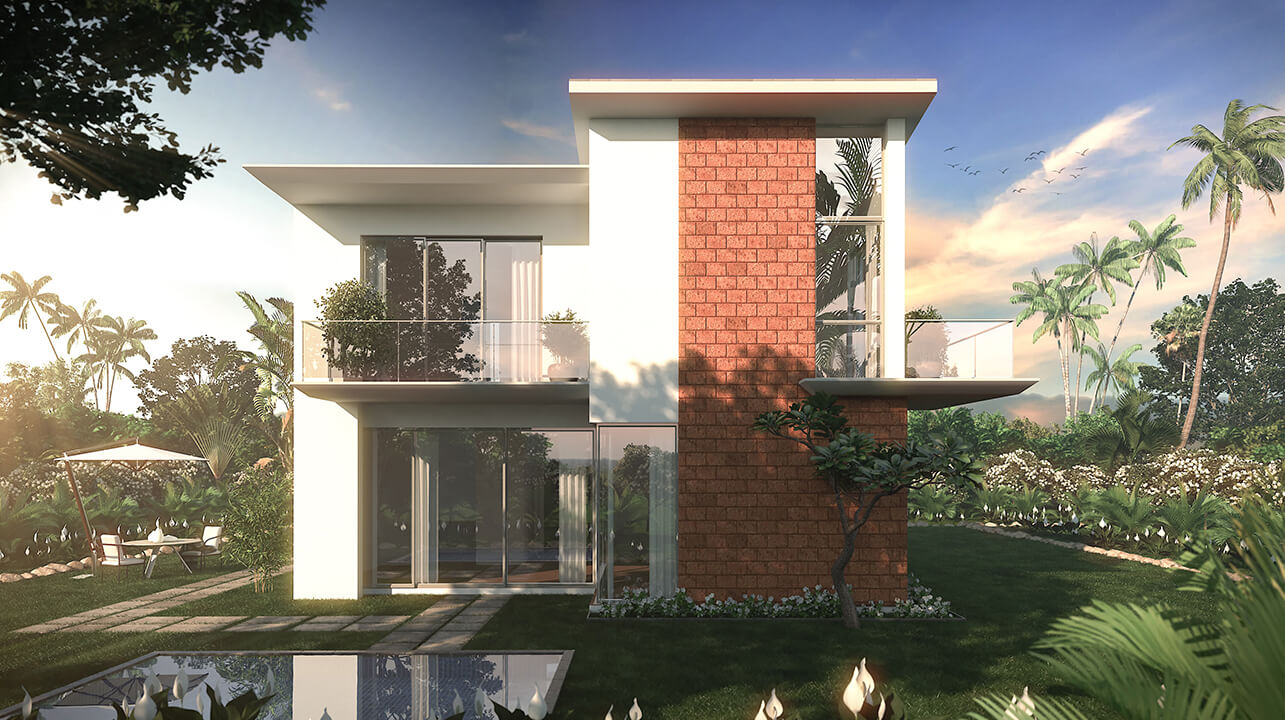 2 BHK
Assagao
Status
Completed
It's a delightful contest in green when the dark leaved mango trees vie for your attention with the rich green coconut palms. You can't possibly pick a winner. But they will put a smile on your face as you walk up the paved pathway to your home and to the flowering Frangipani tree in the central courtyard.
Once indoors the kitchen sits on one side and a flight of stairs bedecked with hand painted tiles takes you up to the bedrooms. A walk up the double height staircase leads you into rooms that delight. The large bedroom has spacious built in wardrobes and inviting balconies that overlook the garden.
Sheer curtains that allow a play of dappled sunlight through the large windows remind you that here, you are never too far from the colours of the sky, the fragrance of the earth and all the wonders that sparkle in their midst.
Show More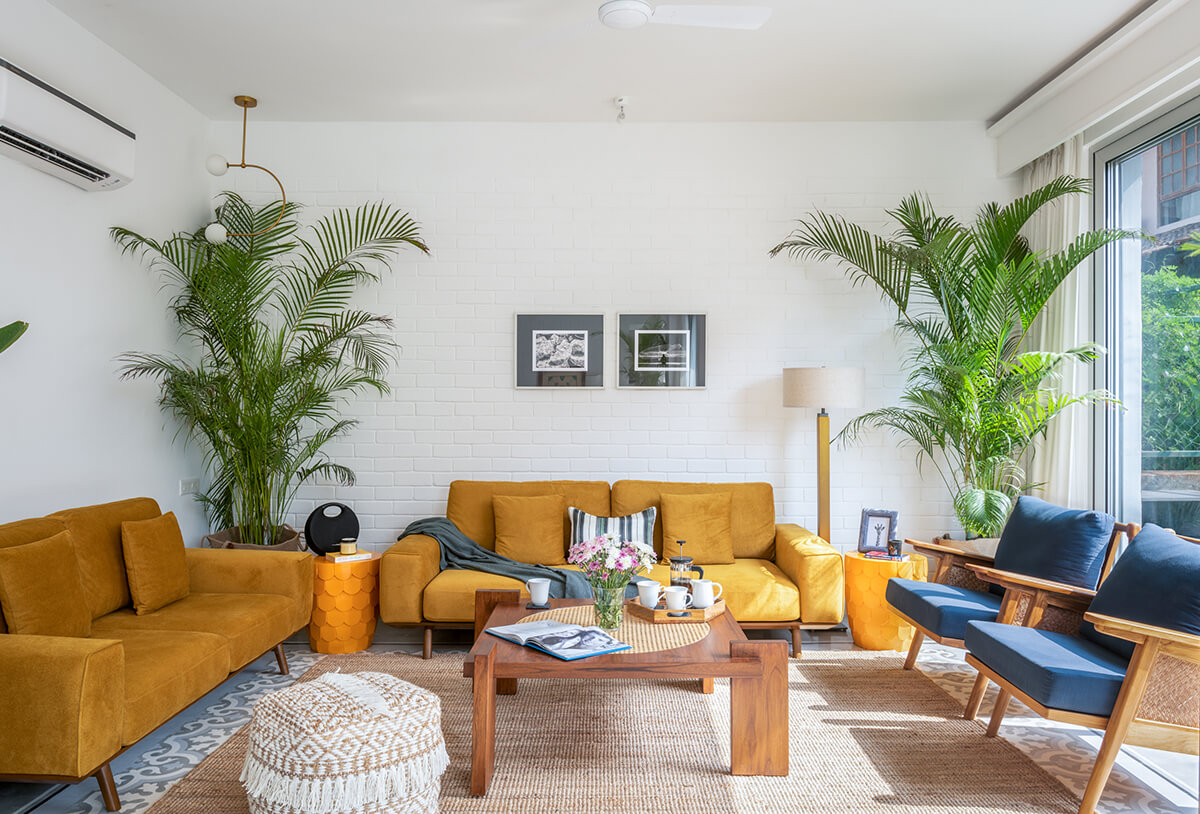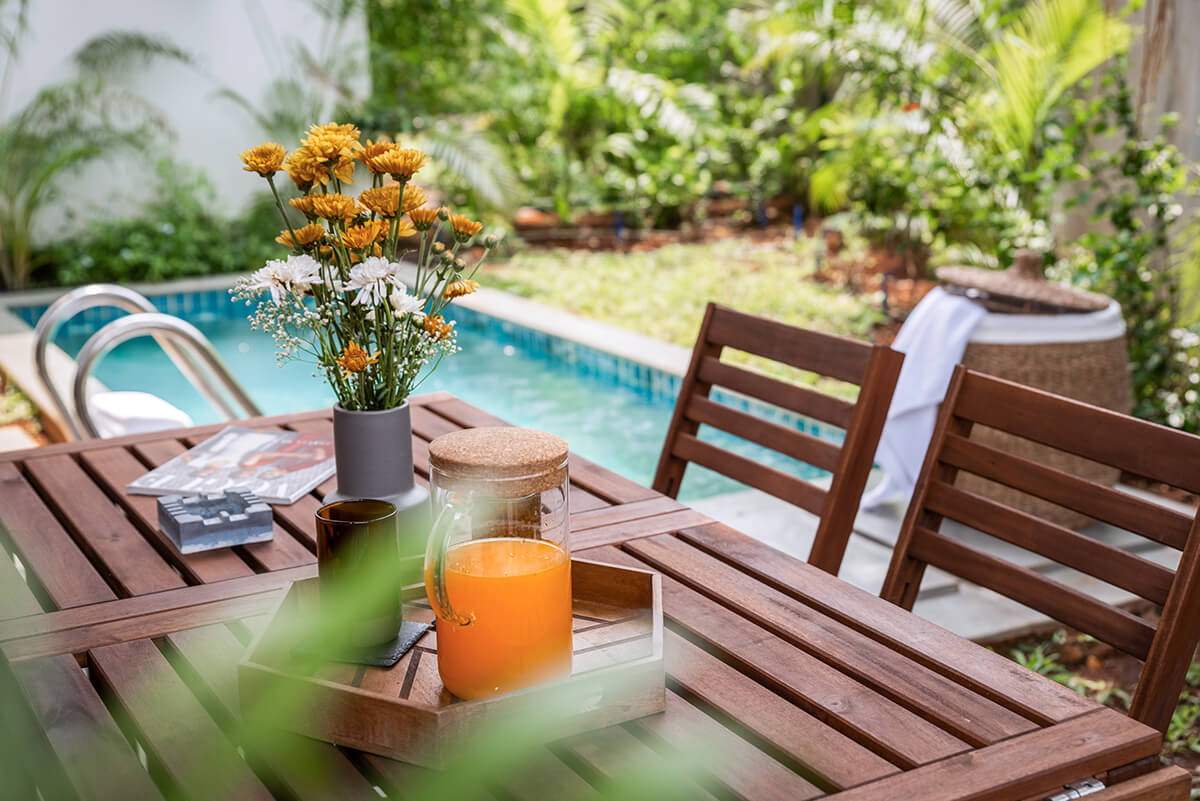 "You should be trying to improve on something that has existed before, whether that's a better functionality, a life-changing new invention, or even just a nicer color."
– Tom Dixon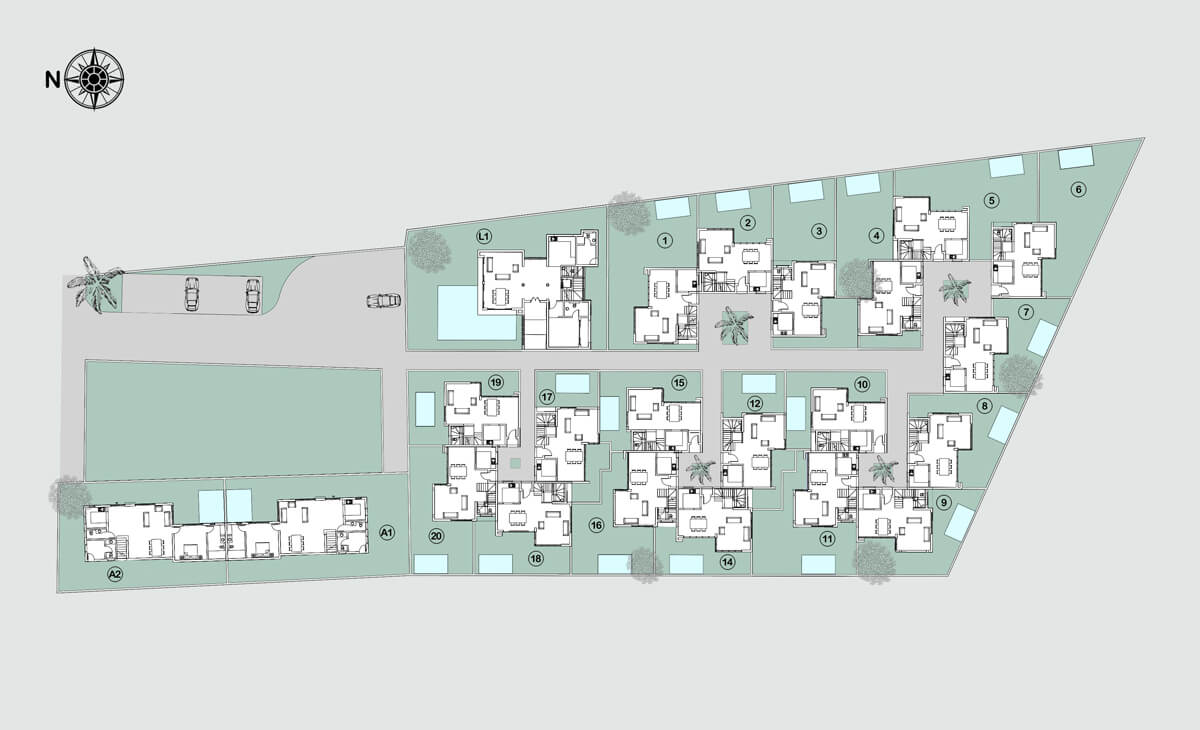 Testimonials by Owners
I am an owner of a villa at La Olalian which was fully furnished by Vianaar. I was very pleased with the overall design aesthetics and the thought and gestures behind all the little details that were considered. The staff has been very warm and helpful in every possible way. There were some construction finishing issues which were resolved by the team and they have done a good job in maintaining the place. A special mention to Rochelle, Aditi, and Mercy who made our moving in very comfortable and easy and has always been approachable. I appreciate the fact that they have sometimes gone out of their way to help and overall I'm very happy to have my home here at La Olalian.
Ranjana DG Chandra
Villa 19
RERA Reg No. PRGO02180035, PRGO06180392