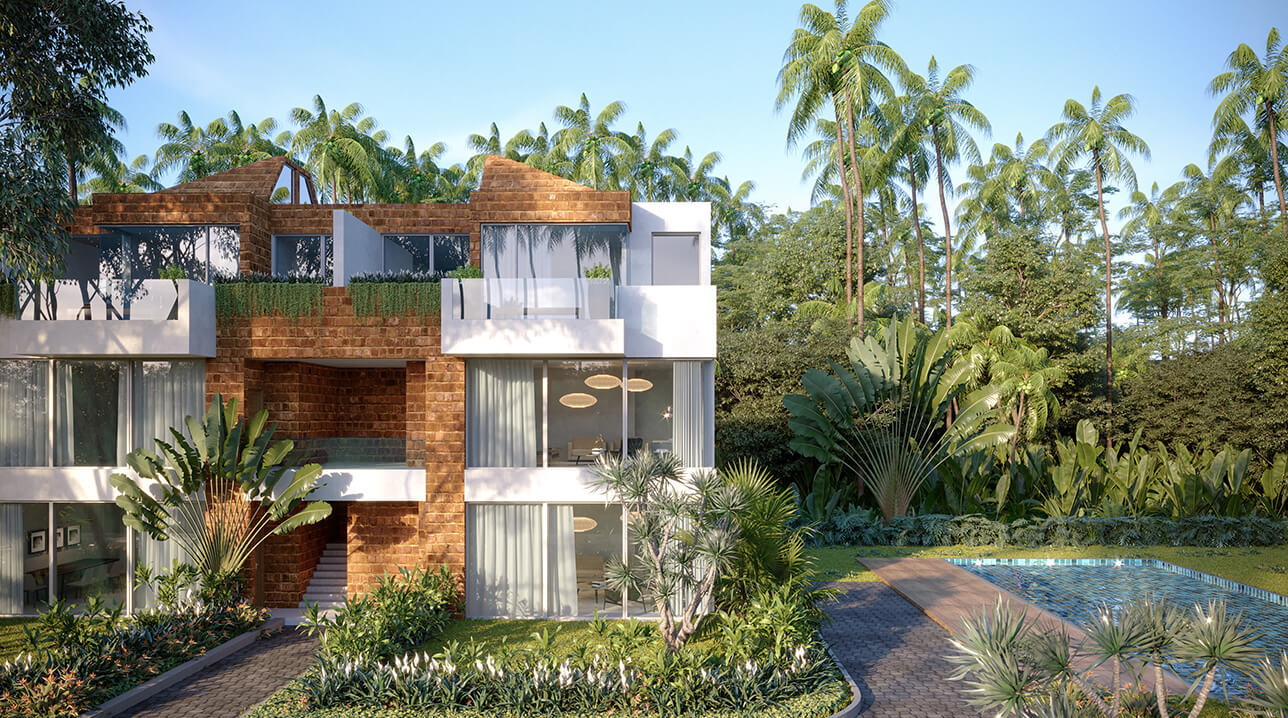 2 BHK
Assagao
Status
Under Construction
Did you know there's a valley of flowers, right here in the heart of Goa? Assagao. Where El Rocio beckons you to come and inhale the fragrances and savour the slow life.
Surrounded by delightful open spaces, these apartments let you soak in the greenery all around. Quite literally you are living inside the heart of nature here because the built area of this property is just 25% of the entire land that surrounds and holds you in its green embrace.
The fields behind the complex become lush and verdant during the monsoons, and the gently swaying palms in the driveway seem to be waving a cheery welcome to you as you approach.
If you're on the ground floor, you'd have picked either herb trees or fruit trees for your garden. Whichever you chose, a heady bouquet will greet you. And if you're on the second floor then you are the envy of your neighbours because of the panaromic view you have of the stunning tree tops and foliage from your terrace.
Yes, we spoil you here at El Rocio. The one unspoilt thing though is the nature that surrounds you.
Show More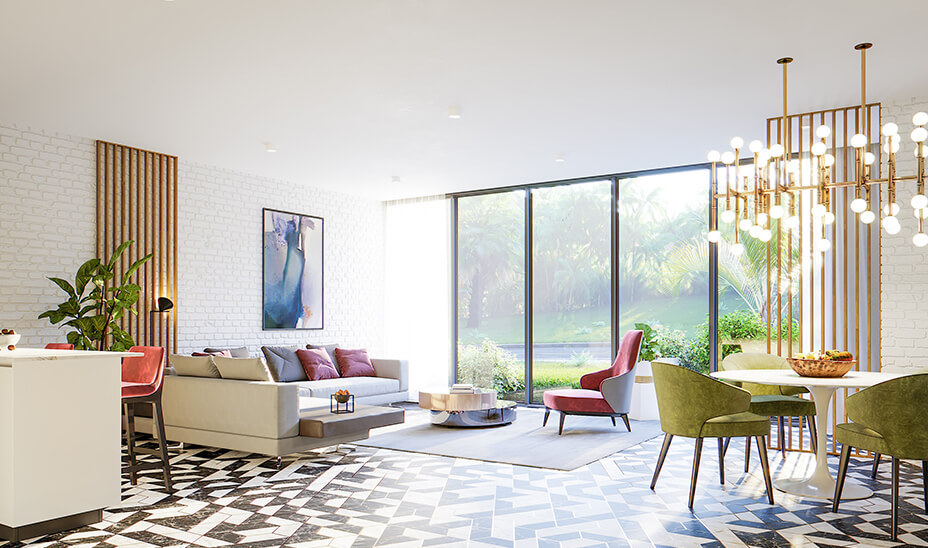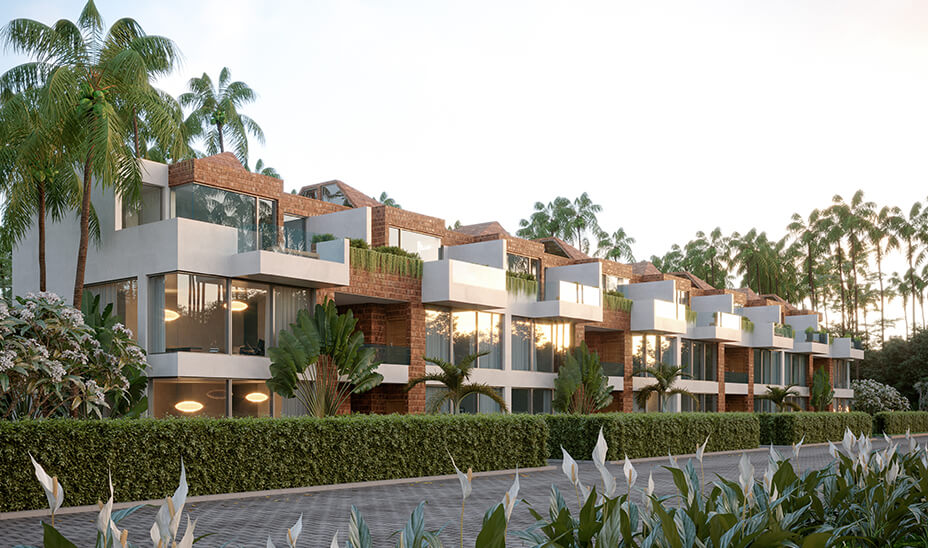 "Space and light and order. Those are the things that men need just as much as they need bread or a place to sleep."
– Le Corbusier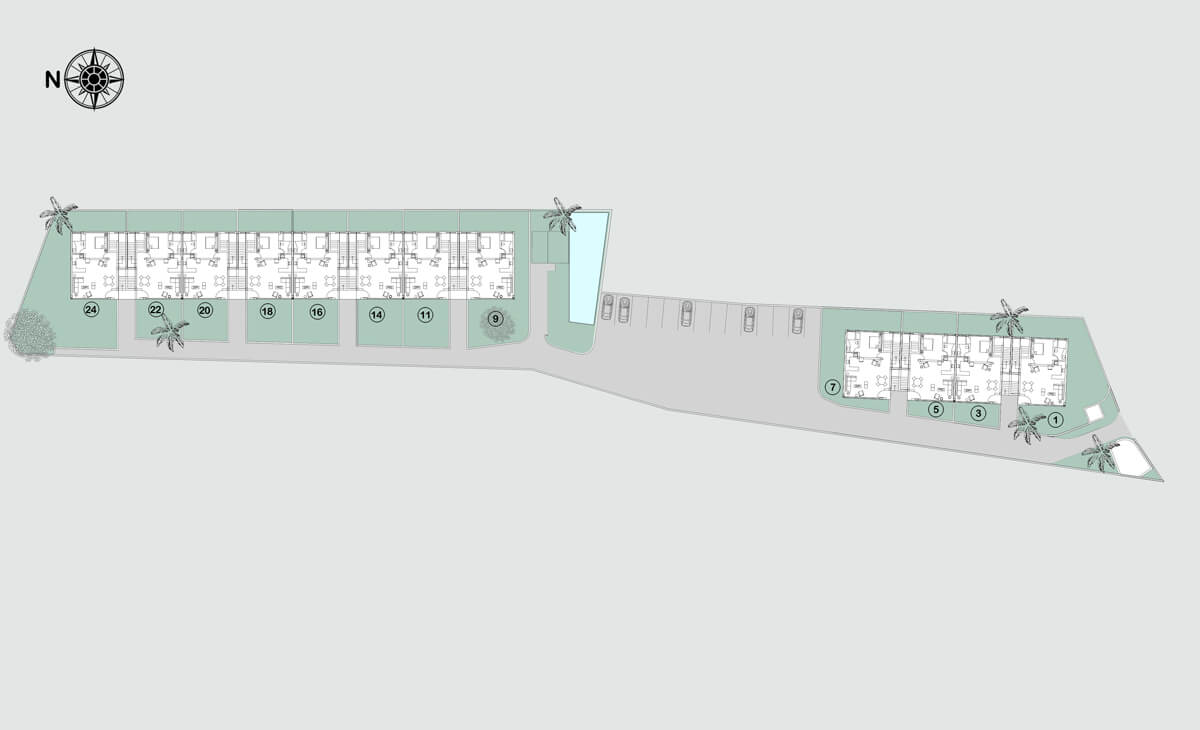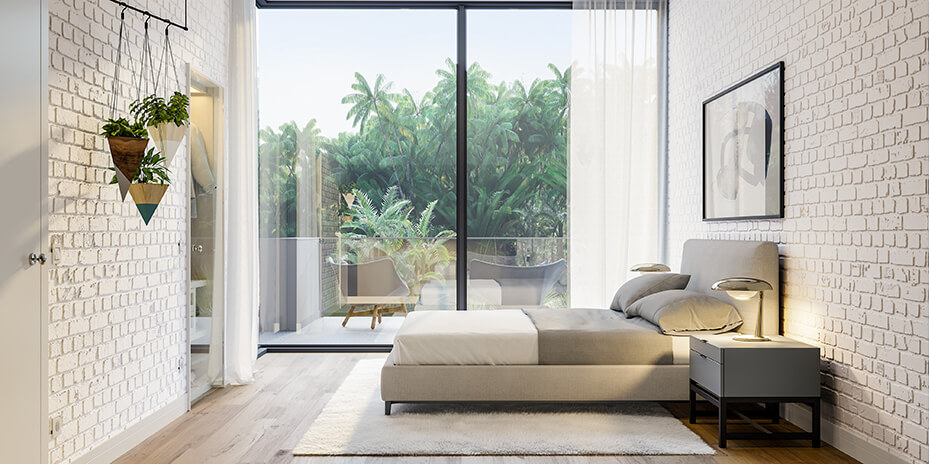 RERA Reg No. PRGO08180617