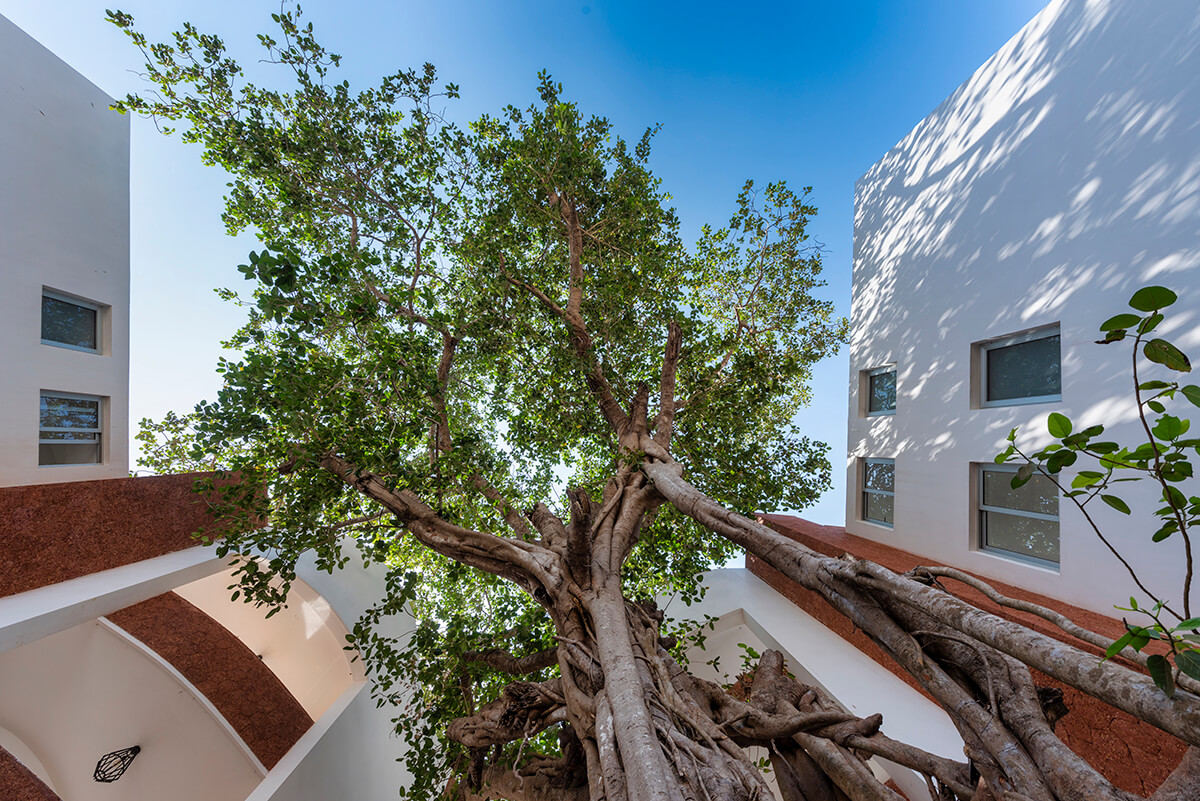 2 BHK
Nerul
Status
Completed
Built seamlessly around a grand old banyan that takes centre stage, El Arbol, or "the tree", is designed to help you find inner peace.
A stunning Bismarckia tree welcomes you at the entrance of this property compelling you to pause and admire.
A staircase winding around lily ponds and tall cascading waterfalls takes you up to the pool area. As you sit in meditation within the glass encased yoga room, you will find your eyes resting on a beautiful view of the terrace pool. Framed by bougainvillea creepers, golden bamboos and fragrant champa trees immersed in still water bodies looks calm and inviting.
Show More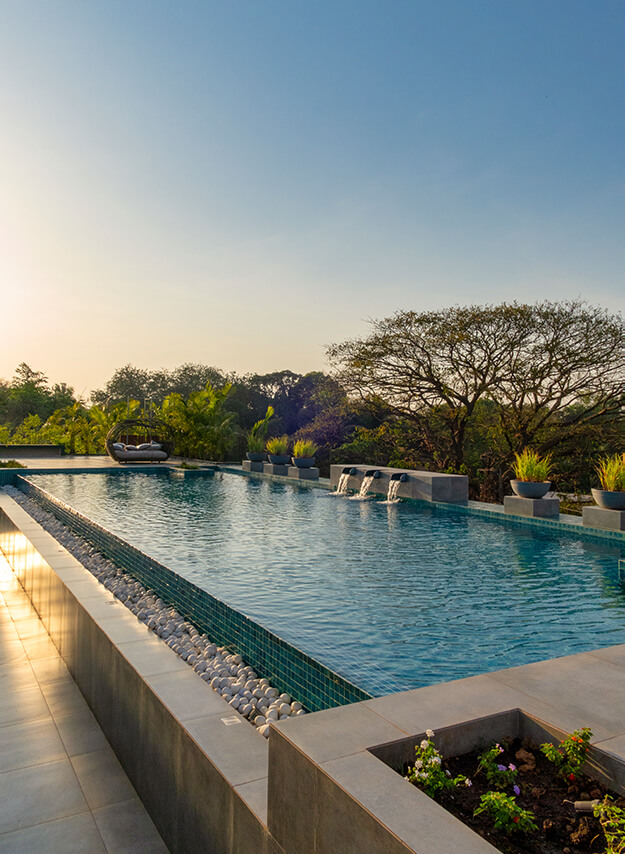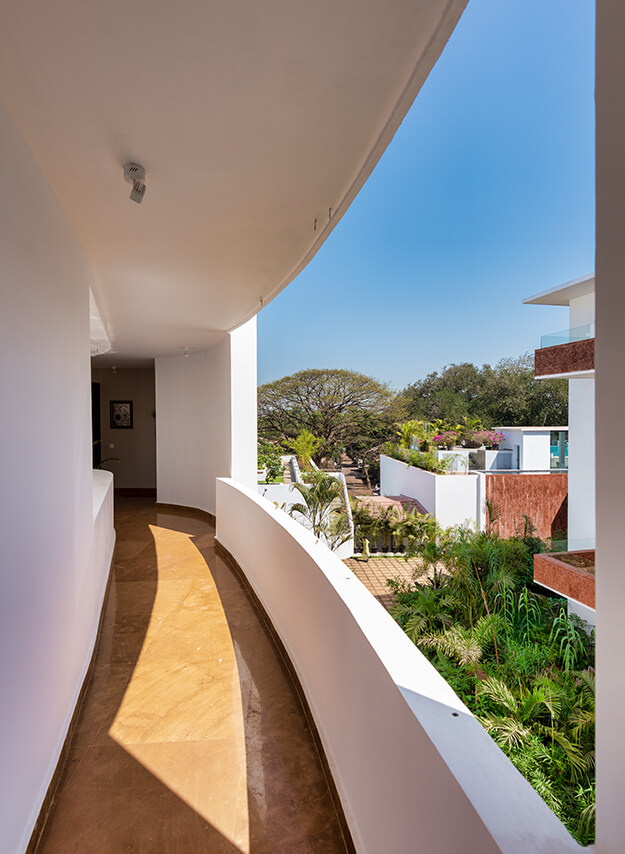 "Architecture should speak of its time and place, but yearn for timelessness."
– Frank Gehry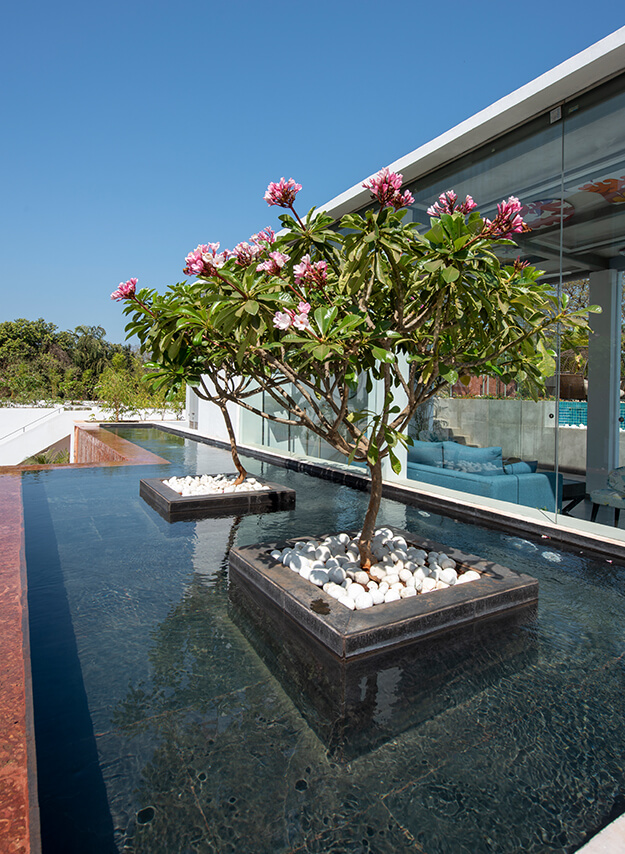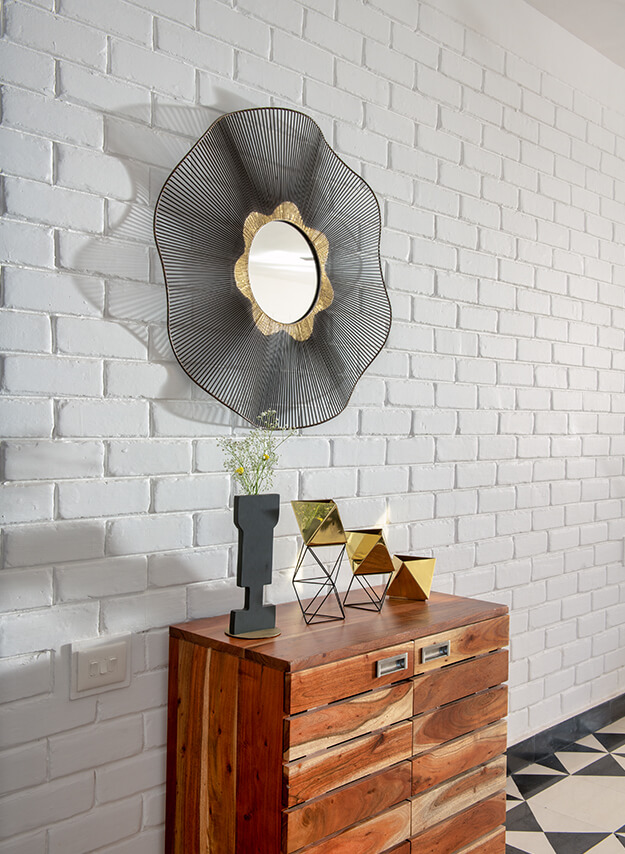 Testimonials by Owners
We always dreamt of having a holiday home in Goa. After having looked around a lot, our search ended at Vianaar. My husband was very impressed with greenery around all your properties. The best aspect though is the maintenance of all the houses and complex. We have just got the possession of our apartment and every stay there has been worth it. The house keeping are always very friendly and happy to help. Keep up the good work.
Winona Dsouza
Apartment No. 08
We are extremely happy purchasing an apartment in EL Arbol. The property is beautiful and the staff at Vianaar have always been helpful from purchasing to possession stage.
Ian Marcellus D'Mello
Apartment No. 107
We are originally from Goa and now settled in Australia. In 2016, we thought of buying an apartment and went hunting various builders in Goa. We did not like any of the constructions and were really heart broken. At last just before returning back we came across Vianaar and looking at their 10 year old construction of Sol Sienda we decided this is it. Vianaar is a great builder and they deliver as per the promise. All communication was very easy to manage from the overseas. We are also very happy with their concept of housekeeping and property management.
Akansha and Atul Naik
Apartment No. 207
The attention to detail – not just in design and creating beautiful spaces, but also in every other aspect (housekeeping, rentals services, laundry etc) impressed me and made me decide to invest in a holiday home with Vianaar.
Sarvjit Singh Bedi
Apartment No. 02
Vianaar has met my expectations with what they have promised and what they have delivered. I highly recommend Vianaar properties to prospective real estate buyers in Goa.
Pankaj Vohra
Apartment No. 201
Owning a holiday home in Goa was a dream which has come true. I checked many options but as soon as I heard about Vianaar and the homes they build went ahead and booked the home. Thank you Vianaar!
Adit Patel
Apartment No. 206
Owning a holiday home in Goa was a dream I never thought would come true. I checked many options but as soon as I heard about Vianaar and the homes they build, there was no looking back. Thank you Vianaar!
Sanjay Mhalgi
Apartment No. 301
RERA Reg No. PRGO06180418, PRGO06180441