5 BHK
Vagator
Status
Completed
Inspired by a 16th century house in Siolim, this grand 5 bedroom house awaits your arrival. Walk up to the lofty entrance door flanked by pilasters and you will discover the inbuilt seating and porch, an integral part of the goan house. The entire house is built around the courtyard blurring the lines between the indoor and the outdoors. The rooms open onto large covered verandas leading into the courtyard and the pool, the focal point of the entire house. Quaintly, there is even a well in one corner of the property.
Tall double doors with stucco mouldings create a feeling of grandeur and luxury. The dining and drawing spaces showcase a beautiful double height sloping roof. The residential wing is two floors with large windows and corative iron railings. A walk up the grand staircase takes you to the master bedroom. The bathroom has its own private veranda with a Jacuzzi and in built seating. Charming four poster beds and spacious wardrobes allow you all the space and comfort you need.
Step into the past with all the luxuries today has to offer.
Show More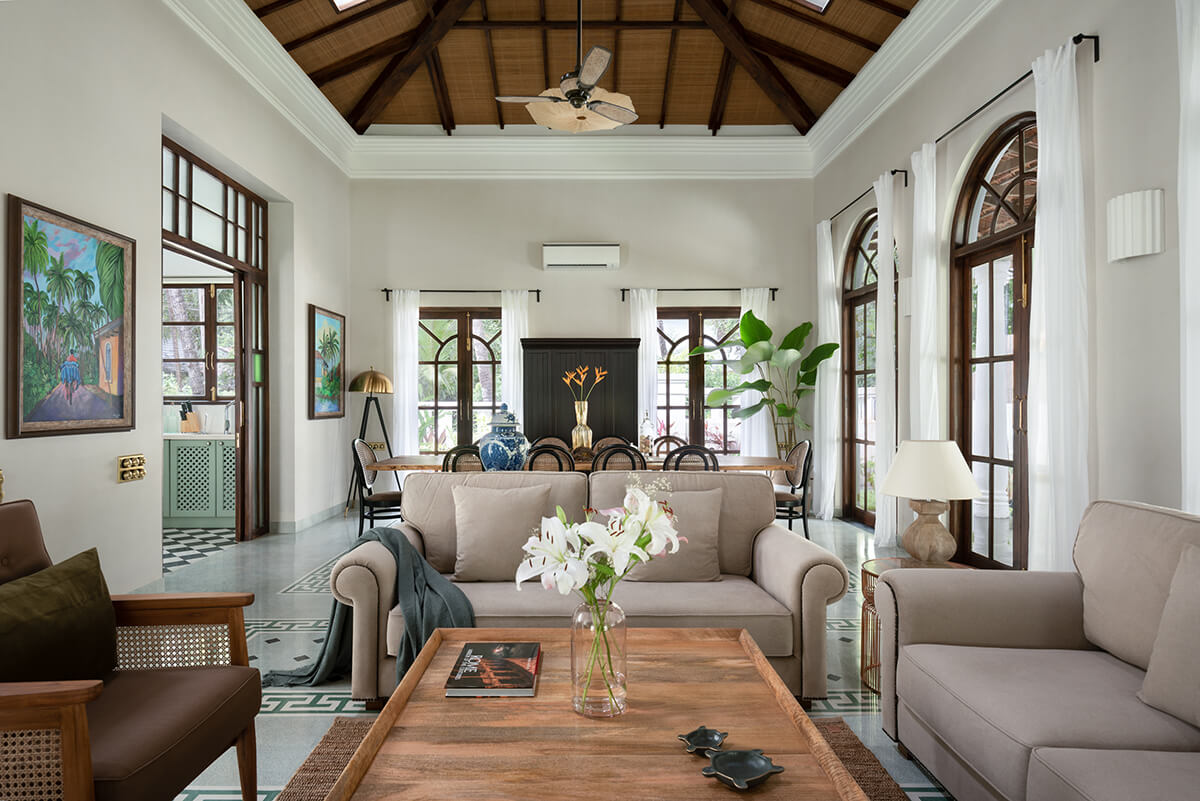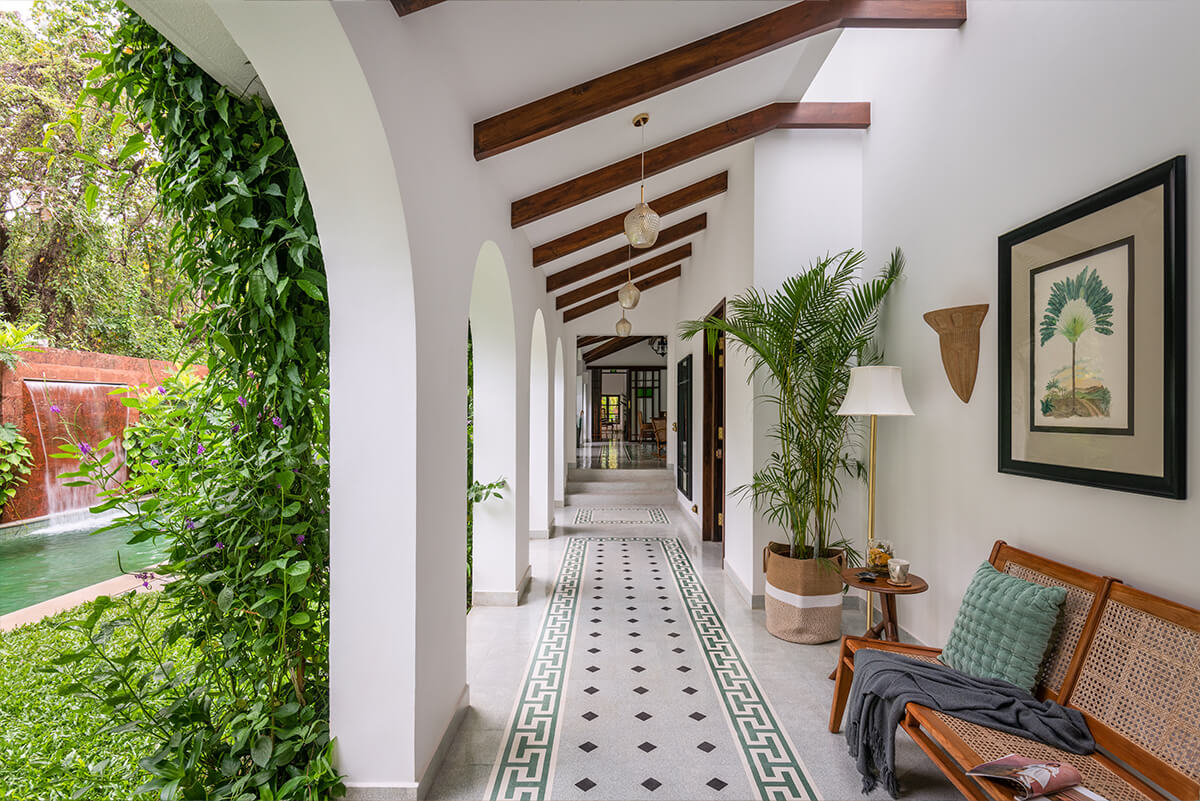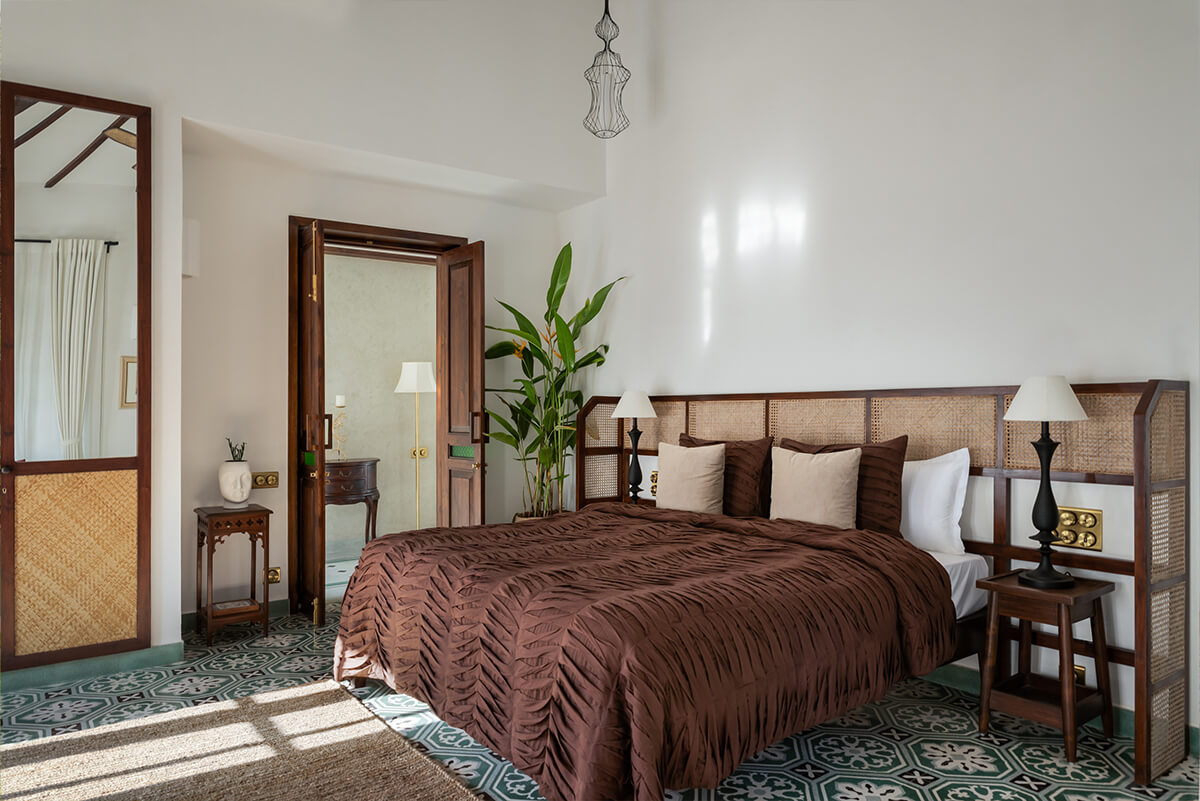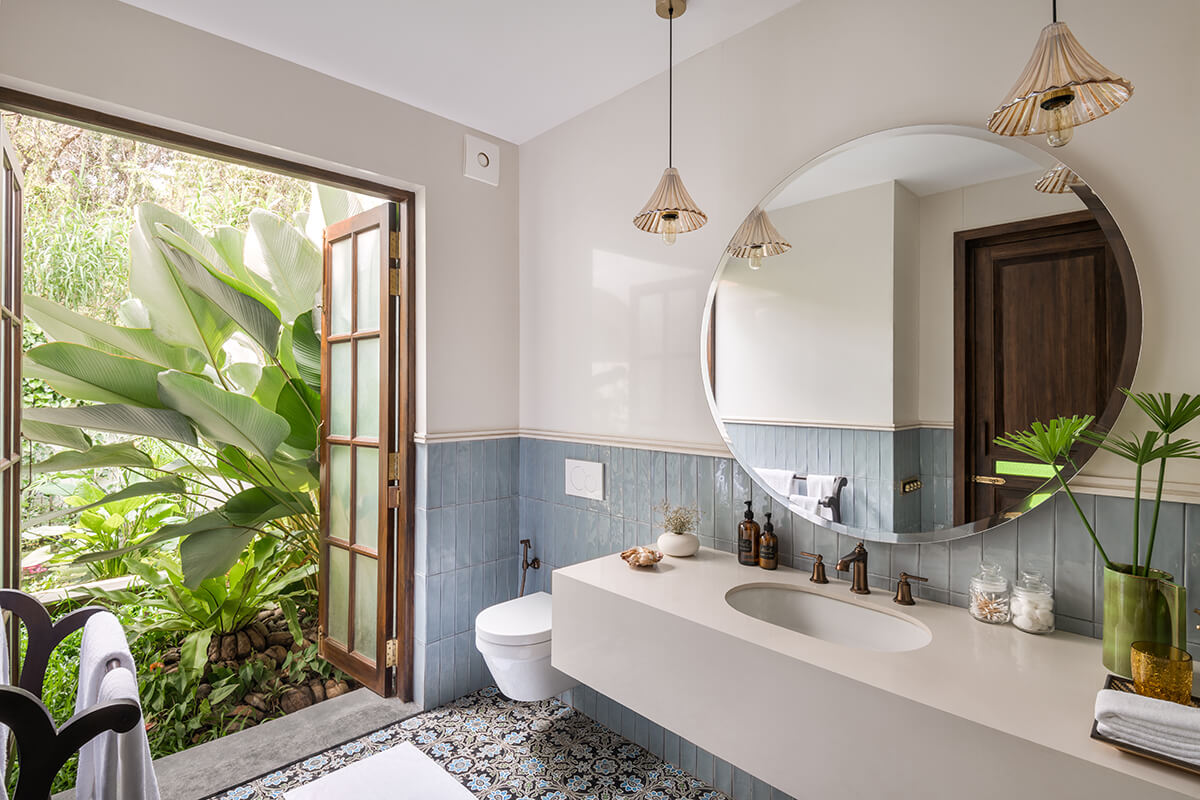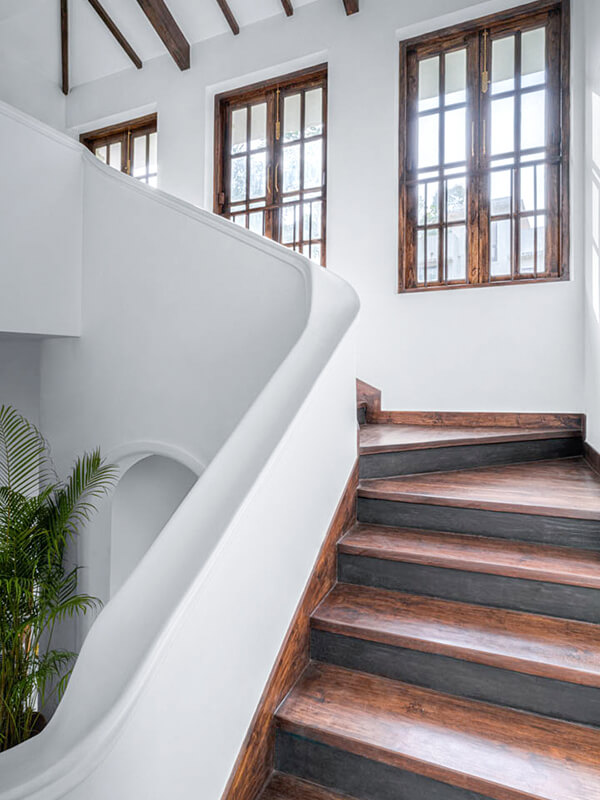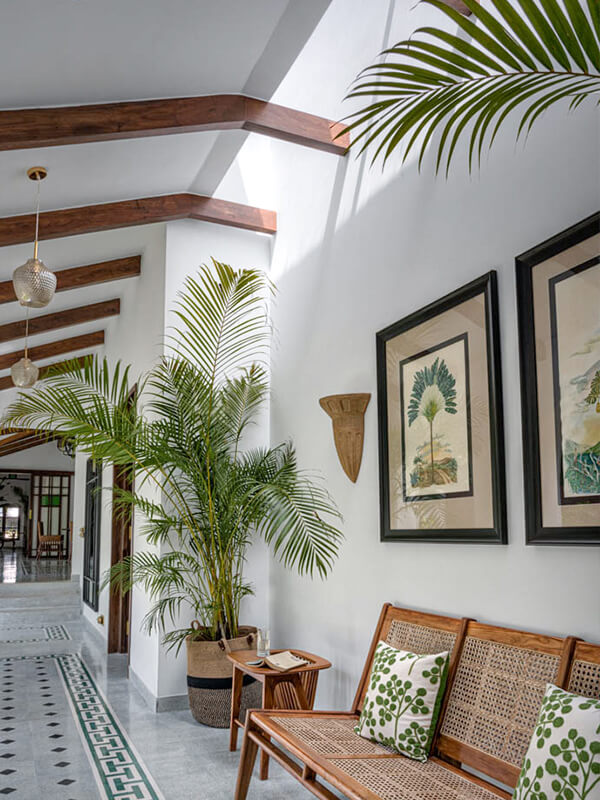 "A profound design process eventually makes the patron, the architect, and every occasional visitor in the building a slightly better human being."
– Juhani Pallasmaa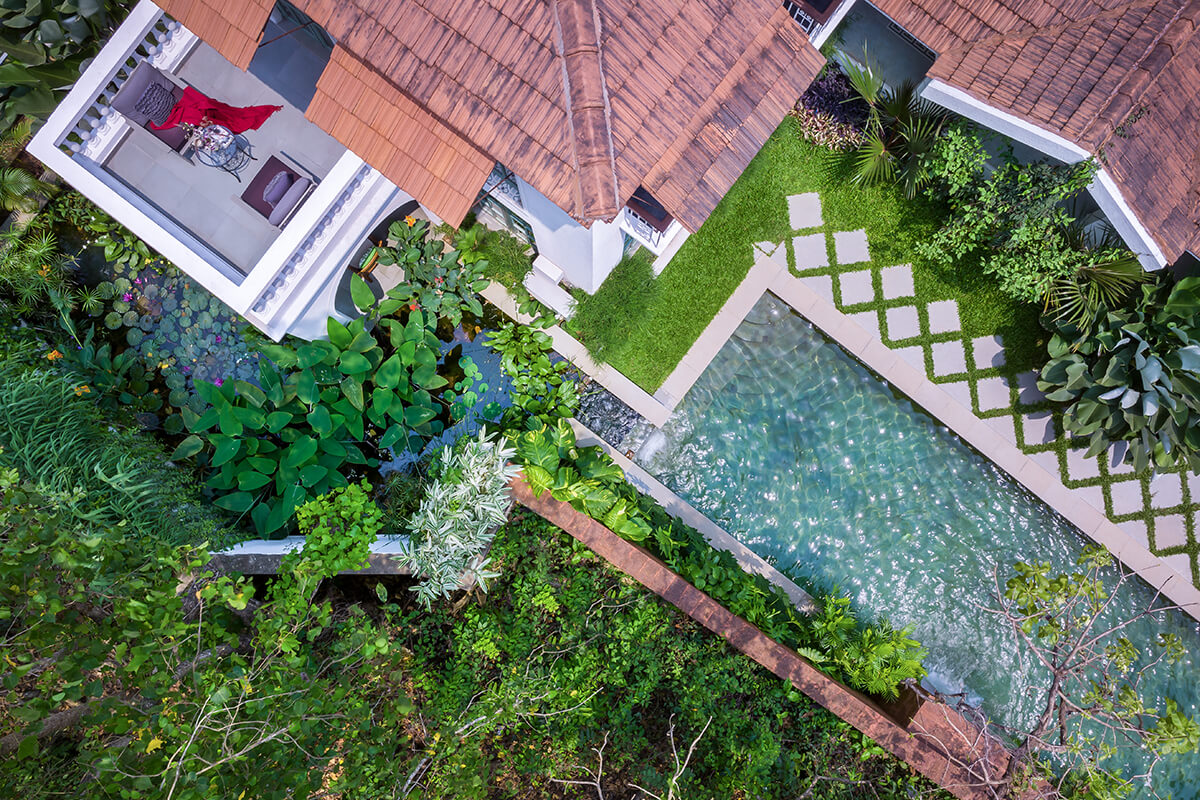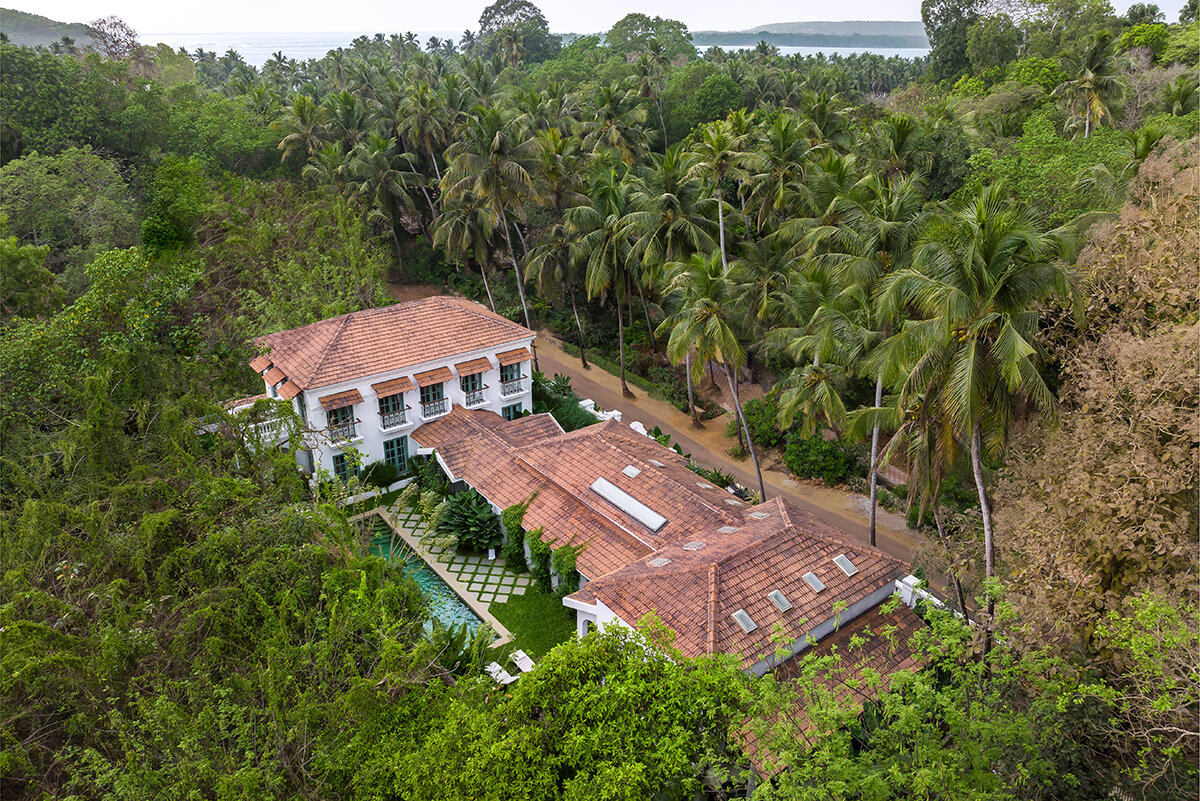 Testimonials by Owners
The first time we entered Villa da Zita after it was completed, we were stumped by the beauty, attention to detail, and overall character of the house. It's the perfect blend of Portuguese architecture, and modern facilities with artisanal accents, while imbibing nature and sustainability at its core- all the things that have been really important to us. It's been a dream working with the Vianaar team and seeing this vision come to life. The maintenance staff led by Delvina for this house has been top notch.
Kanika and Navkiran Singh
Villa Da Zita