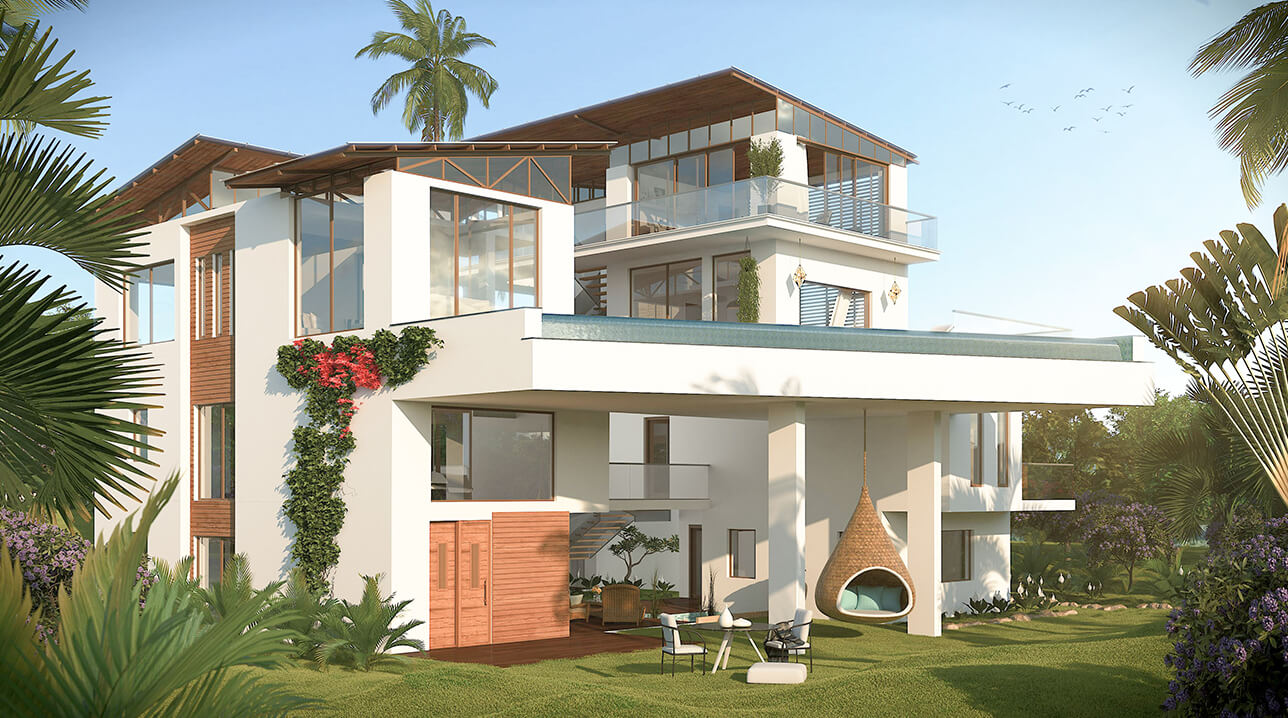 4 BHK
Vagator
Status
Under Construction
There is little that comes close to the magic of a Banyan that has spread its branches and roots across an expanse of space. Sitting like a wise old one at the entrance of the site, this ancient tree welcomes you to your home.
The double delight that this property offers you are breathtaking views of the Arabian sea as well as the Charpora river. This is truly a rare treat. As is the joy of soaking in a sunset over the Charpora fort as you sit at your own pool deck on the first floor.
The curved wall edges and flowing patterns appear to be an extension of the ever changing sea. The organic fenestrations in the wall at the entrance create dramatic and fluid shadows on the staircase wall.
Show More
"Architects in the past have tended to concentrate their attention on the building as a static object. I believe dynamics are more important: the dynamics of people, their interaction with spaces and environmental condition."
– John Portman