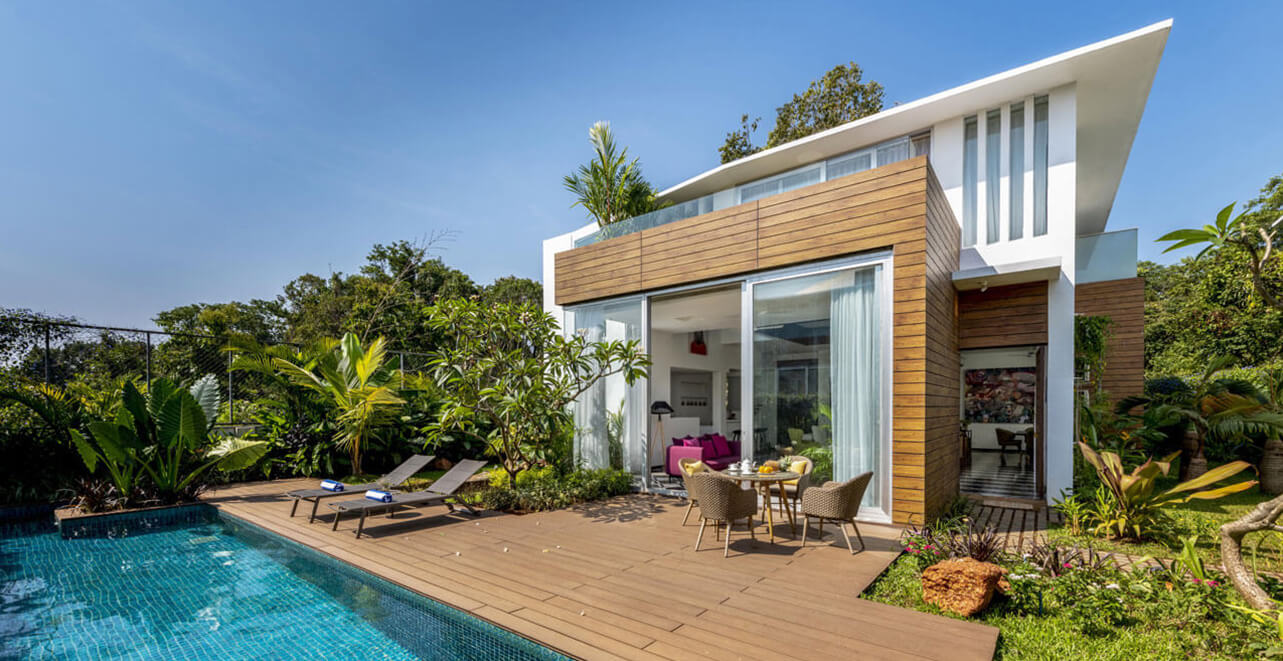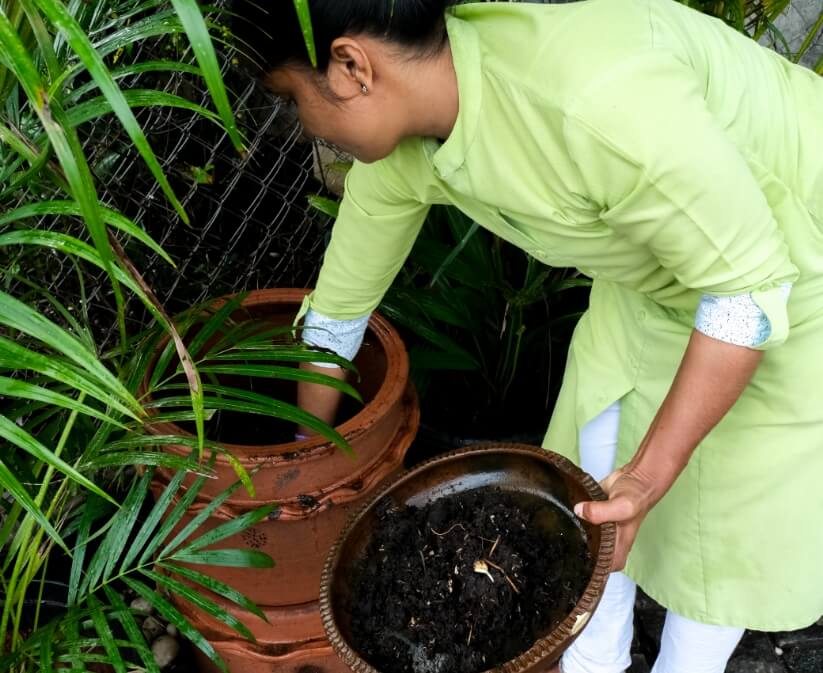 Day to day Interventions
When it comes to the day-to-day, we use alternative products and methods to take care of your finished homes. We try to follow sustainable construction practices while developing homes. Our daily interventions help save 5 million litres of water each year.
Water Recycling & Harvesting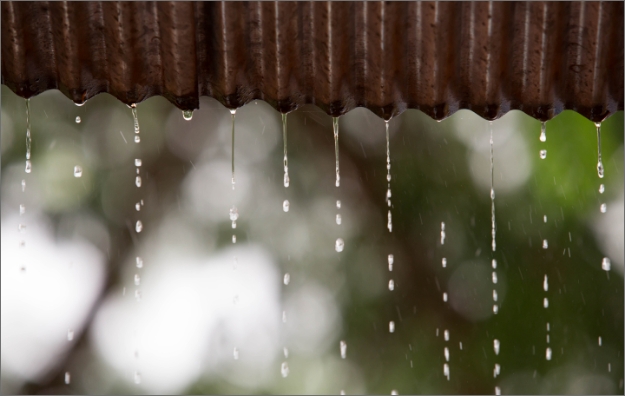 In a place like Goa that receives abundant rainfall, homes are designed to harvest and use as much of it as possible. We practice rainwater harvesting in all our properties and our plumbing systems are designed to recycle water and reuse it.
Composting & Segregation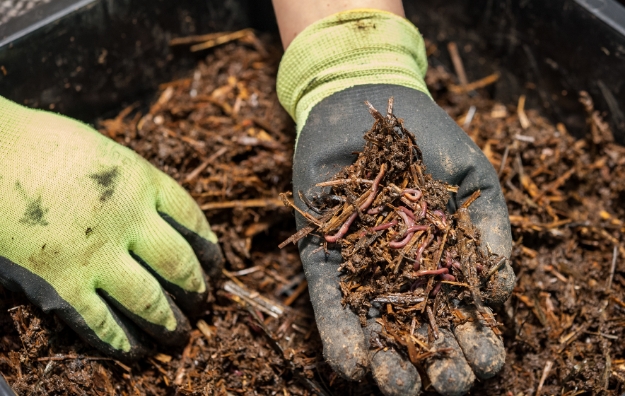 Our overall endeavour is to make green a way of life; to facilitate a reconnection to a natural, more organic way of being. We practice waste segregation for garbage and kitchen waste. All organic waste makes its way to a compost pit where it creates nutrient-rich material to enrich the soil.
Eco Friendly Cleaners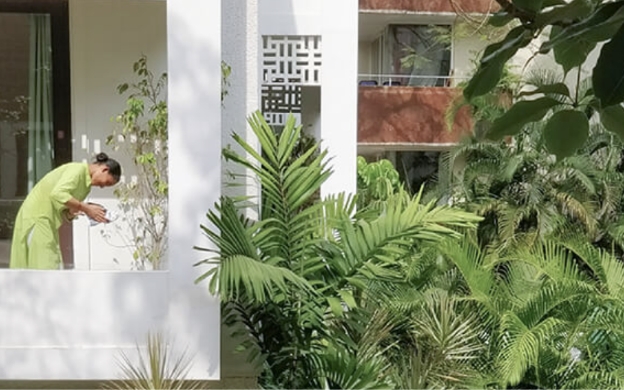 Efficient cleaning practices and eco-friendly cleaning products are the way forward for hospitality businesses. Our friendly housekeeping staff keeps your home sparkling clean and fresh during your stay without the use of corrosive and harmful chemical cleaning products.
Drip Irrigation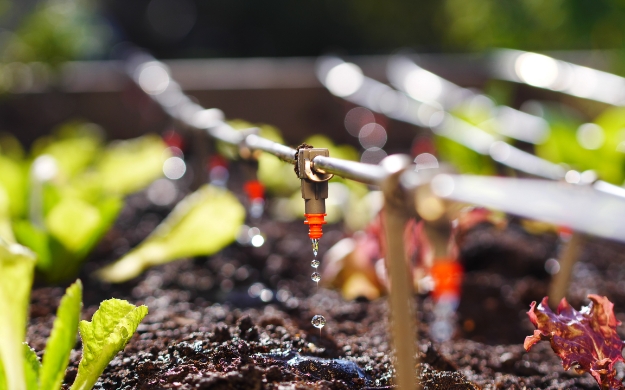 Drip irrigation is a micro-irrigation system that saves water by allowing it to drip slowly to the roots of plants while minimising evaporation and wastage. The lush surroundings and landscapes of our homes are sustained through drip irrigation systems. We make extensive use of this technology to maintain the grounds without excessive water usage.
Mulching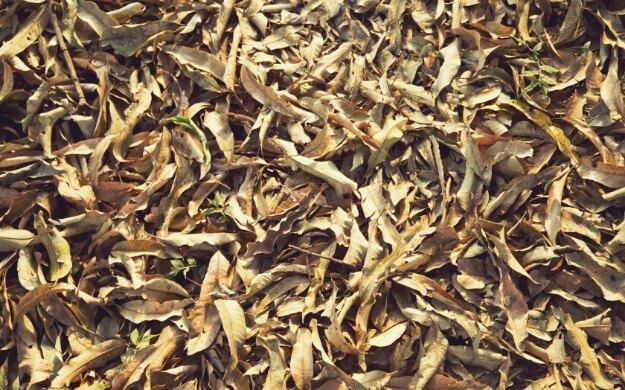 Mulching involves placing dried leaves and grass clippings on the soil around plants and trees. As the leaves create shade, less water is lost to evaporation. This means that plants need to be watered less and the mulch decomposes to provide rich nutrients to the soil. Our gardeners are aware and trained to implement this practice on all our grounds to keep plants healthy and happy.
Minimum Plastic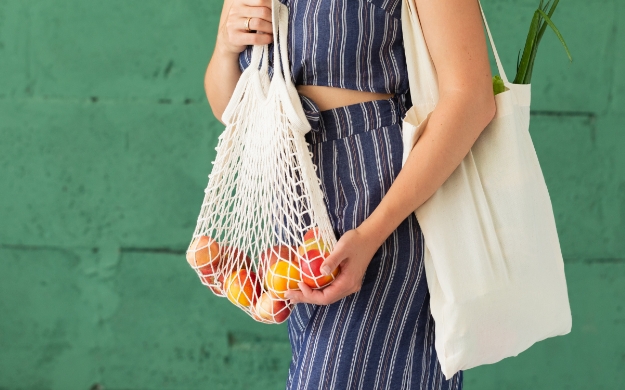 While furnishing and maintaining homes, we order items through various vendors. We try to source locally and when items need to be shipped, we request all vendors to use non-plastic packaging. In homes, we use refillable glass dispensers for toiletries instead of plastic travel packs. When our staff prepares meals for guests, we use only cloth bags while shopping.