Business as Usual – But in Paradise
August 2020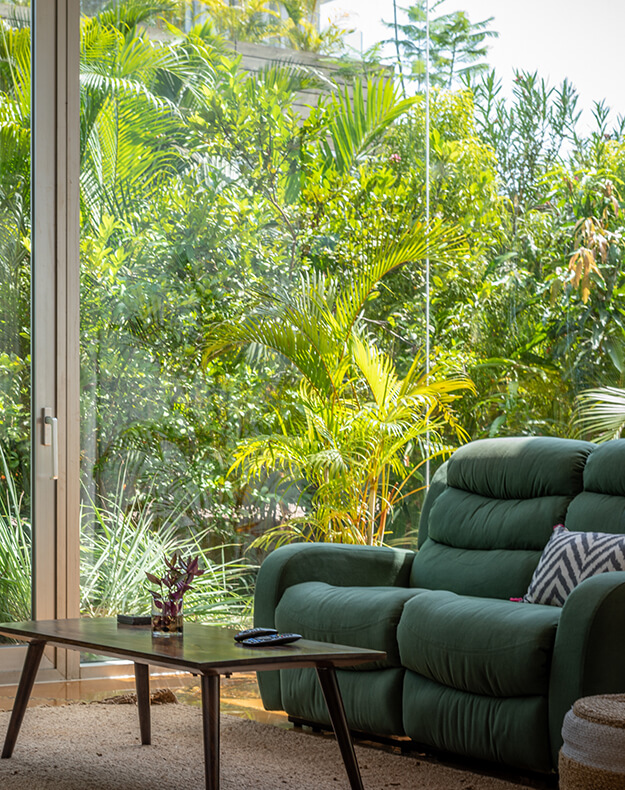 With most offices operating remotely, we find that there's no particular place we need to be. Perhaps it's finally time to explore a new routine? Our new offering for long-term rentals may be just what you need.
To help you pursue your work as effectively and efficiently as possible, we're now providing long term rentals on some of our finest villas in Assagao and Vagator. With options of 3bhk and 6 bhk to choose from, you can truly make the most of your workcation. Our high-speed internet and full power backup ensure maximum productivity besides which, our dedicated housekeeping team is always happy to rustle you up a delectable treat.
Be it a conference call by the pool or much needed leisure time in your lawn, the Vianaar way of life is tailored to accommodate the perfect work-life balance. Indulge your senses with long walks on the beach, great seafood and the quiet calm of suburban life. And when you find that it is time for you to sit down and work, your family too, will have plenty to do. The abundance of nature provides them an opportunity to explore giving you distraction-free time to accomplish all your chores.
The unfamiliar circumstances that surround us today call out for innovation and creativity. Being our off-season time in Goa, it makes for the perfect place to be. Take this opportunity to slow-down and enjoy the Goan monsoon with your loved ones. The lush greenery not only inspires new thoughts but also brings peace, making the prospect of a healthier life a reality.
Show More