Hospitality Redefined
June 2020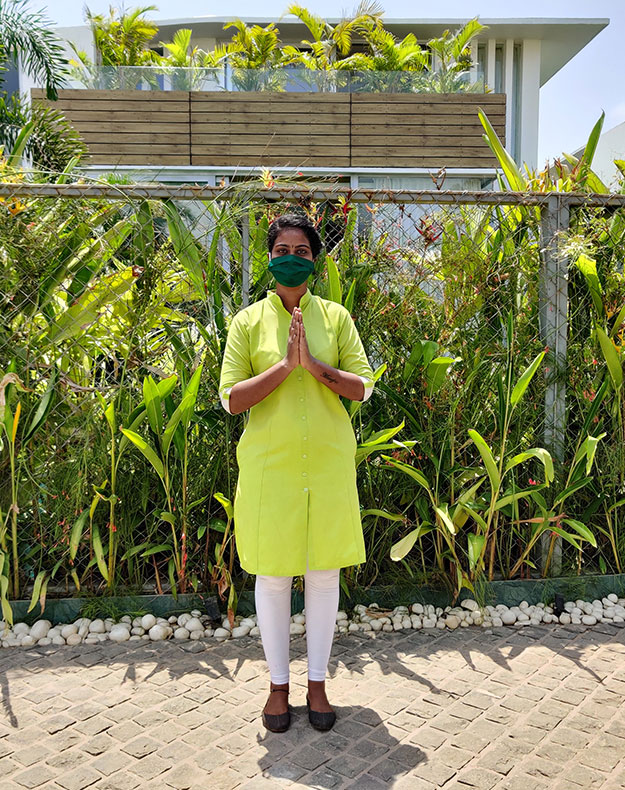 The year 2020 has ushered in a new world order. As a result, we have been compelled to re-evaluate our standards and establish new policies that prepare us for the uncertainty that lies ahead of us. Keeping in mind our ideal of a 'home away from home', we aim to uphold the greatest standards of hospitality while simultaneously maintaining the pandemic protocol. Read on to find out more about the 'Vianaar Hospitality Redefined.'
In an attempt to control the spread of the virus, we now only accept bookings from customers from areas that are defined as 'less affected' by the government. For the safety of our guests and staff, we cannot welcome any guests who bear symptoms of Covid 19 into our property. However, we also ensure that a facility for rescheduling is provided in such cases.
Awareness of hygiene and personal space are now on the forefront of the agenda. If you do not wish for one of our staff members to service your homes, we offer a self-cleaning kit. Besides this, we have thermal checks for everyone at our gates and additionally, a very precise post-checkout procedure has been put in place. Maintaining a gap of 72 hours between each booking helps us to ensure that our homes are ventilated and sanitized with careful attention to all the little details.
Our endeavor to establish eco-friendly homes has helped us to come a long way. Today a lifestyle that embodies the concept of sustainability is notably recognized and valued. Moreover, it has helped to cater to the requirements of the world today. With our new systems in place, we feel adequately equipped to entertain our guests and we look forward to providing services that demonstrate the best of our abilities.
Show More