Holiday with The Blue Kite
November 2021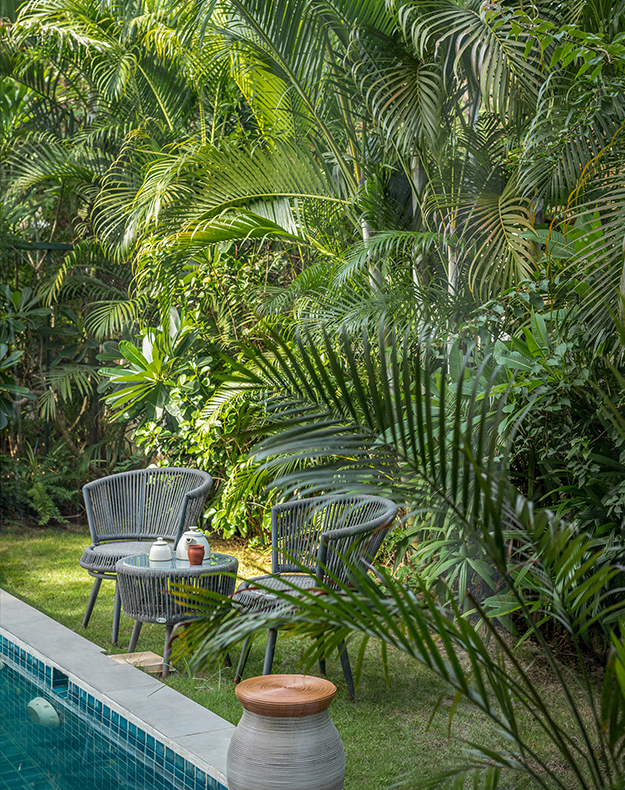 As the year draws to a close, the season draws people to Goa's glorious coast. In preparation for the excitement that lies ahead, this post highlights the objectives of The Blue Kite; a catalogue for all of Vianaar's projects, a platform to facilitate bookings for our vacation rentals and a service that honours the promise of exclusivity.
This platform offers a range of vacation rentals including studios, villas and bungalows with private pools. With The Blue Kite in place, we can proudly state that we have something for everybody. Each of our homes is fully furnished with keen attention to all the little details and our impeccably trained local housekeeping staff along with the guest relationship managers, ensure that every minute of your time with us is carefully curated.
We also have on-call chefs and 24/7 security that help to maintain the set standards. As our philosophy focuses on the importance of sustainability, we always make sure that the aesthetics in our homes respond to the natural beauty of Goa and our facilities factor in a seamless interaction with the environment.
The Blue Kite not only offers an insight into a range of rentals and services that Vianaar makes available but also streamlines the process for checking availability and making a booking. It's a hassle-free portal that makes planning a holiday as easy as can be. As we venture into the holiday season, we look forward to having you and your loved ones with us.
Show More