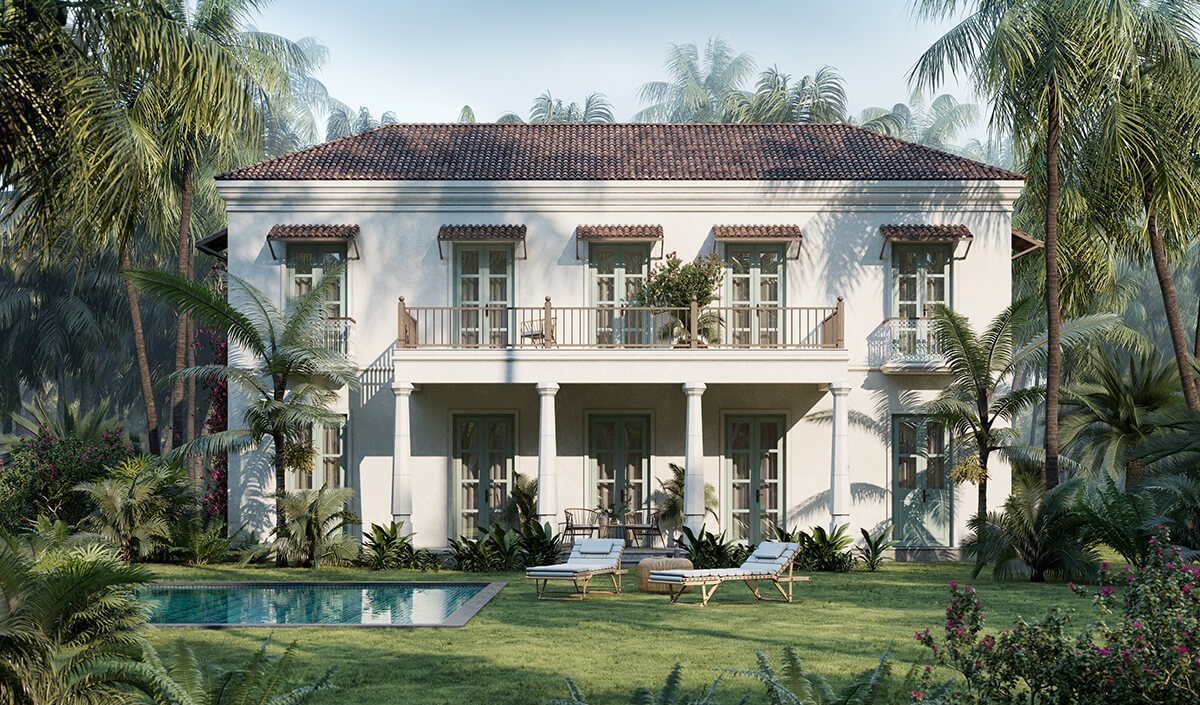 4 BHK
Assagao
Status
New Launch
Featuring 6 villas with 4 bedrooms each, La Soleada epitomises peace and privacy but also offers one the joys of community living. The mindful positioning of the various living spaces optimise on views and provide ample space for one to sit-out, lounge or engage in quality bonding time.
Inspired by the classic Indo-Portuguese architecture that is unique to Goa, the villas in La Soleada support a ground + 1 configuration bearing one bedroom on the ground floor and two bedrooms alongside a master bedroom on the first floor. The large, covered terrace on this level is accessible to the bedrooms and serves as an ideal place for a relaxing cup of coffee.
The exuberance of tropical greenery surrounding La Soleada makes for an incredibly tranquil setting and for those who have an inclination for activity, we recommend a walk to the Badem Sunset Point. As the premises is situated in the heart of the Assagao, it is close to popular haunts like Ciao Bella, Villa Blanche, Gunpowder, Mojigao, Jamun, Sublime and Suzie's.
Show More
"Architecture arouses sentiments in man. The architect's main task therefore, is to make those sentiments more precise."
– Adolf Loos
RERA Reg No. PRGO07221717