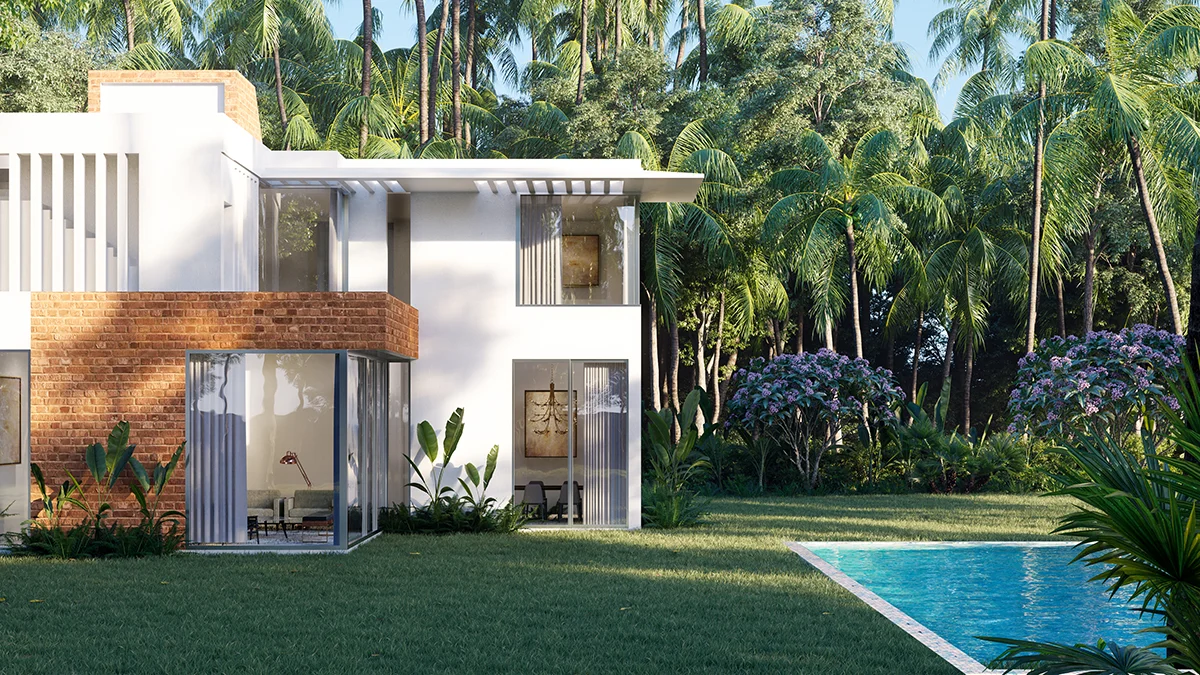 3 BHK
Aldona
Status
New Launch
La Formosa Estate, located in Aldona is a gated community with 12 independent villas. These 3 BHK villas near Moira showcase a minimalist and modern contemporary design that allows you to enjoy life's simple pleasures. Featuring a ground plus one layout, each villa is furnished with a private pool and garden where you can spend your days enjoying the beautiful landscape and the susegad way of life that characterizes Goa.
The villas feature large glass windows that provide ample natural light and a feeling of openness. The lush outdoors merge seamlessly with the aesthetics of the interiors and are further complemented by the exposed brickwork walls and lovely terrazzo flooring. This setting enables one to partake in a relaxed pace of life, perfect for quality time with loved ones. For those looking for more activities to engage in; cycling, fishing, jogging, or even bird-watching are all options available within a short distance from the estate.
La Formosa holiday homes will be maintained by our in-house experienced property management team and are perfectly suited to those who wish to buy a villa in Goa. The team takes care of your needs when you're in Goa and your home when you need to be away. We offer a range of services that you can pick based on your requirements. Our Vianaar homeowners are always welcome to turn to our team for any kind of assistance, including the furnishings and rental management of your villa.
Show More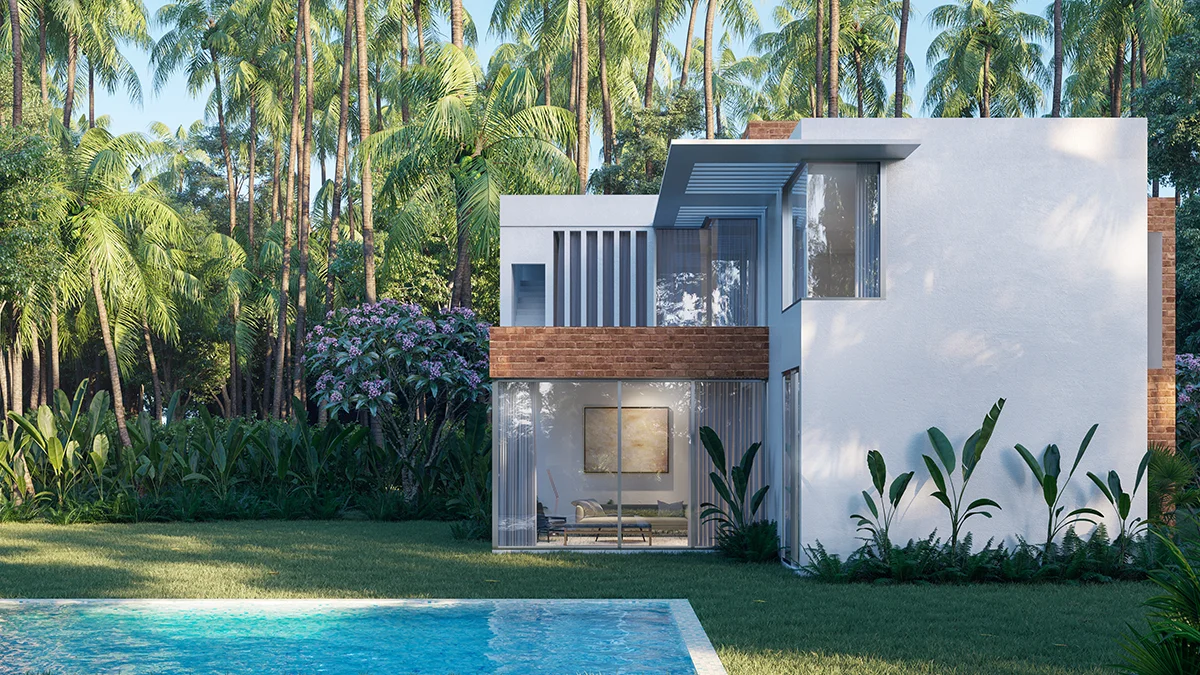 "Architecture should speak of its time and place, but yearn for timelessness."
- Frank Gehry