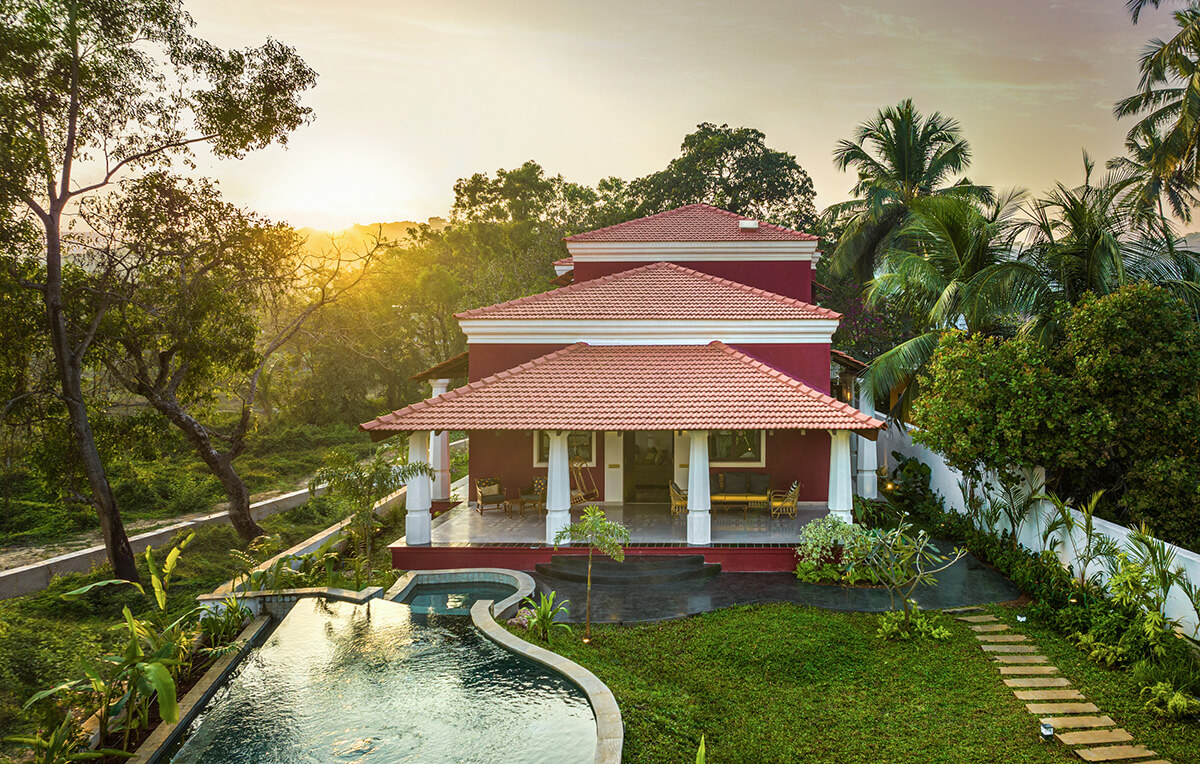 5 BHK
Parra
Status
Completed
Villa Da Fiore is situated in the absolutely idyllic setting of the Parra village. This elegant Portuguese inspired villa is built upon a 1000 square meter plot with a long driveway that leads up to the house. The entrance to the villa stands on a grand veranda, that looks out on to your 15-meter-long pool; positioned perfectly to add further to the appeal of the lush lawns that surround you.
A lounge with a wonderful high ceiling greets you as you enter and leads you into the open layout kitchen and dining. Here, you'll also find two large arches that provide wonderful views of the fields. While one of the two bedrooms on the ground floor has a private jacuzzi, the two bedrooms upstairs have access to a partially covered terrace and a secluded study room. All four bedrooms in the viila are located along the length of the house, ensuring you can always enjoy a view of the fields. Be it a work trip, a family vacation or even if you've relocated altogether, it would be appropriate to say that this villa will make you feel right at home.
Furthermore, the villa's fantastic location at the Parra- Assagao border offers you the best of both worlds. It is just a two-minute drive from the quaint village of Assagao and a five-minute walk from some of the best restaurants in town. Besides the chic setting, the Parra village also offers an element of the quiet village life, views of the hills and many old Portuguese homes to admire if you feel like relaxed evening stroll.
Show More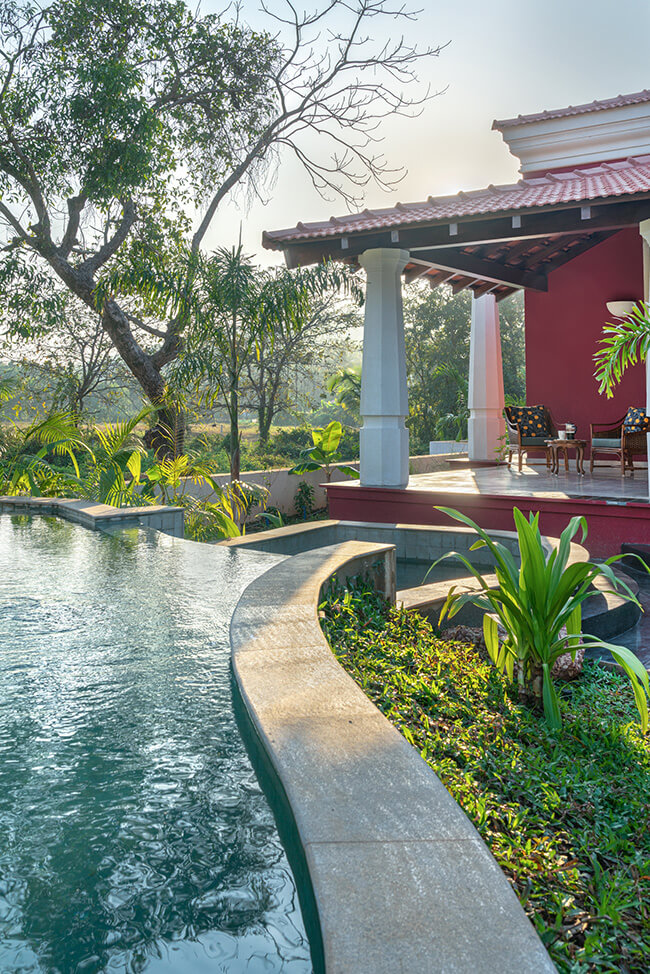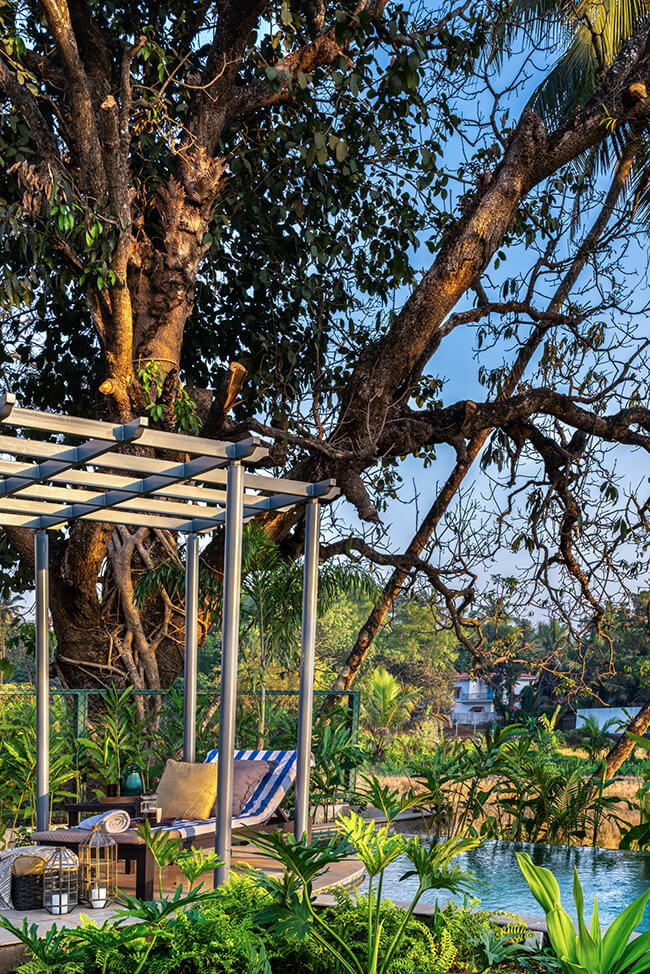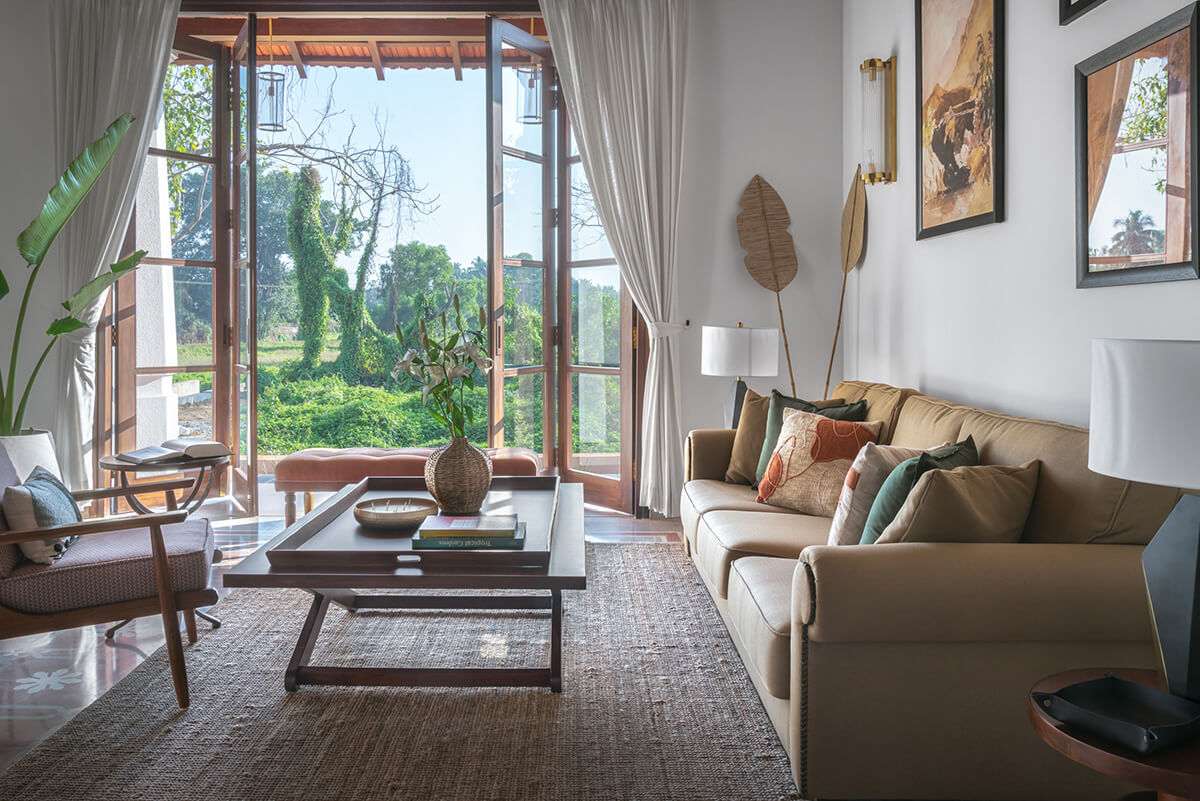 "All architecture is shelter, all great architecture is the design of space that contains, cuddles, exalts, or stimulates the persons in that space."
– Philip Johnson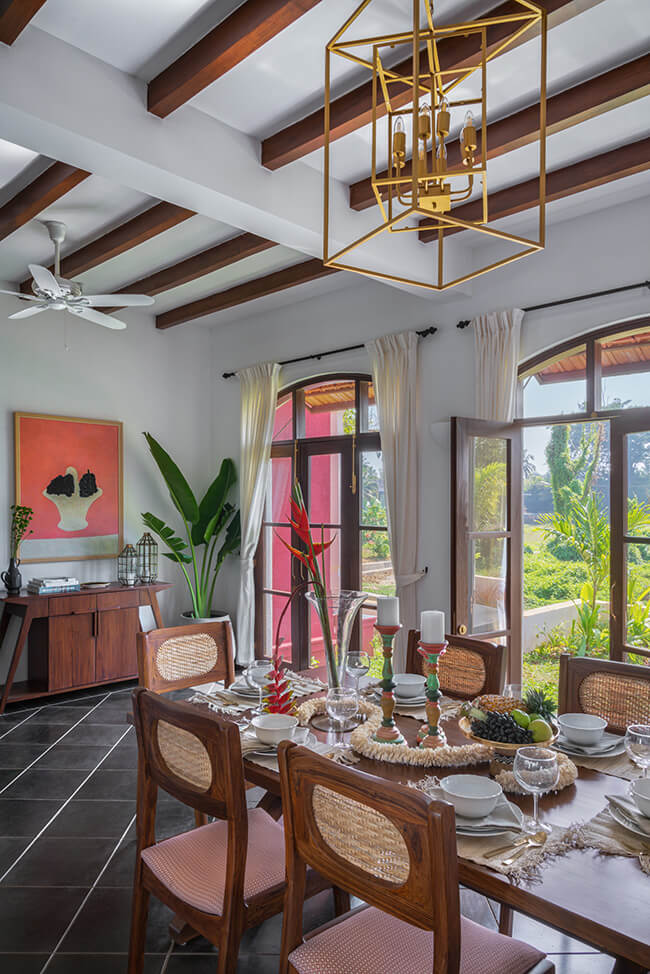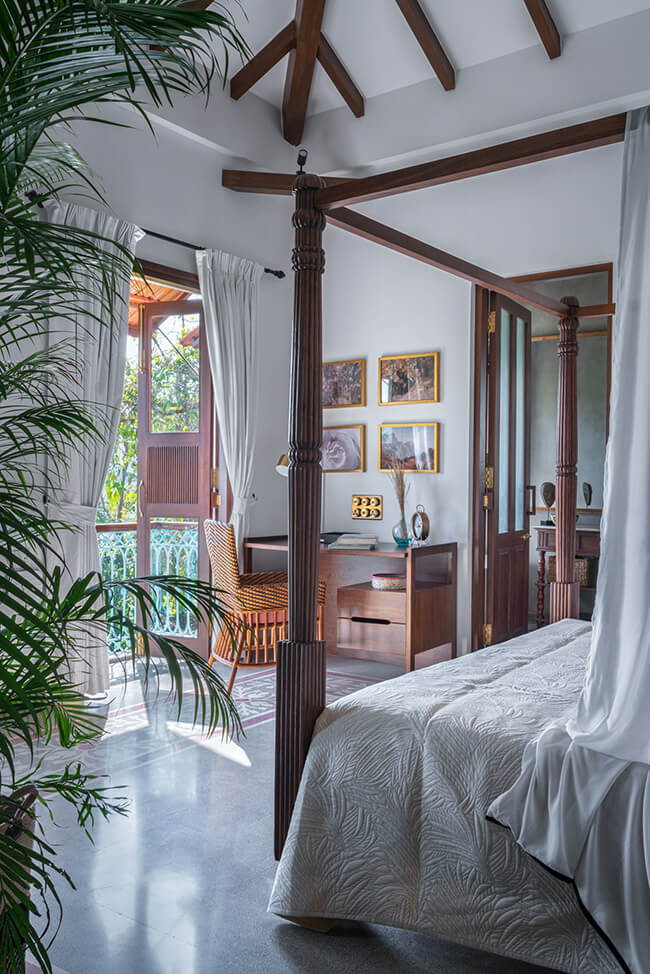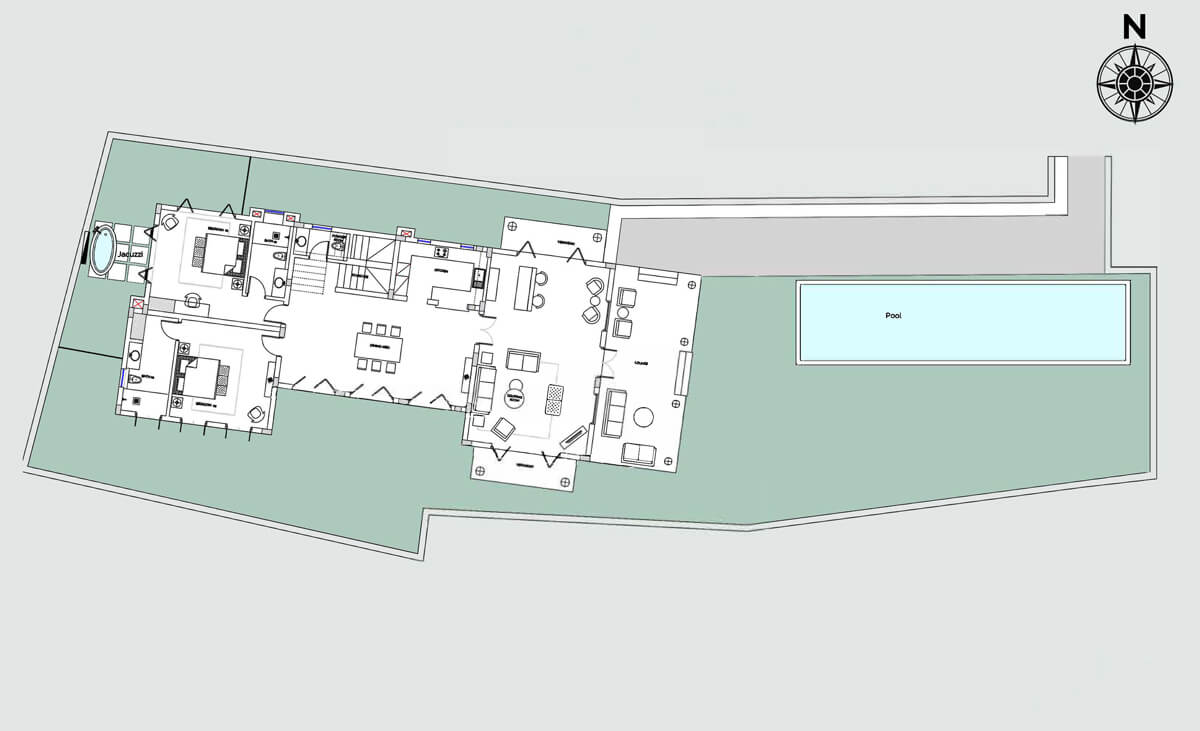 RERA Reg No. PRGO09201191