The Beauty of the Balcao
October 2021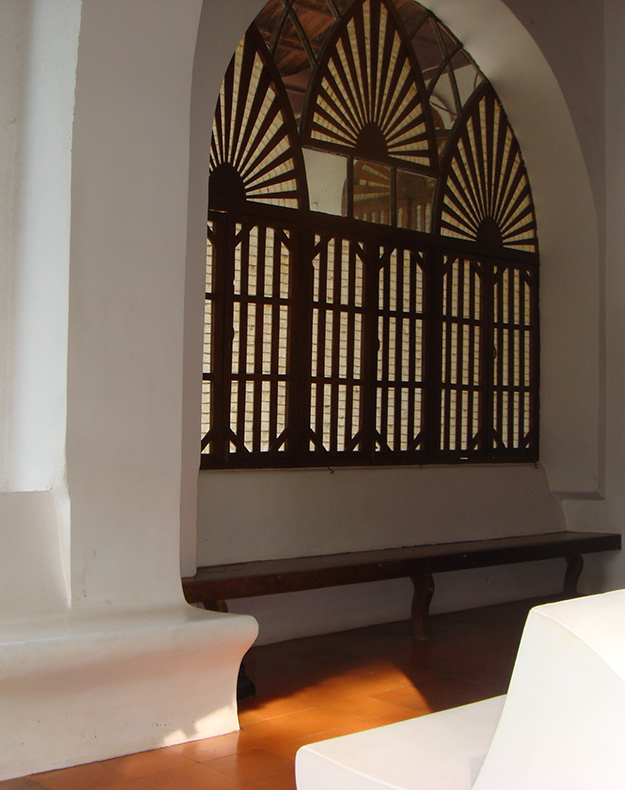 Accented by their artfully designed balcao's, Portuguese inspired homes encourage us to initiate conversation, extend common courtesies to passersby and when you happen to require it, they offer space for moments of reflection and introspection. When in preparation for your day of work, your balcao also provides an ideal setting for you to run through your to-do list.
Being a key feature of Goan architecture, the balcao has persisted owing to its essential role not just in aesthetics but also in preserving a tradition that facilities bonding. This extended porch that leads to the main door supports seats built into the sides that face one another, these seats are termed as 'sopo'. The balcao is always perched atop a flight of steps, and hence the sopo provides a suitable spot to take a breather.
At Vianaar, we have retained these balcao's so that we are able to cherish the crowning element of Goan architecture, and also because they complement the concept of 'slow-living' that essentially defines the Vianaar way of life. Fusing innovation with the charm of functionality, we occasionally use terrazzo and interesting colour palettes and styles to create balcao's for our Indo-Portuguese homes. This classic addition never fails to enhance appeal while simultaneously upholding a wonderful tradition.
This bold yet utilitarian addition to our homes enables us to partake in the simple pleasures of life. By designing spaces that capacitate interactions, we aspire to awaken a community spirit and an appreciation for basic formalities that define society. Enthused by the words of Anne- Marie Willis who states that we design our world, while our world acts back on us and designs us; we hope that our designs are able to acquaint us with the world that we all wish to live in.
Show More