Sumptuous Rendezvous' in Assagao
June 2022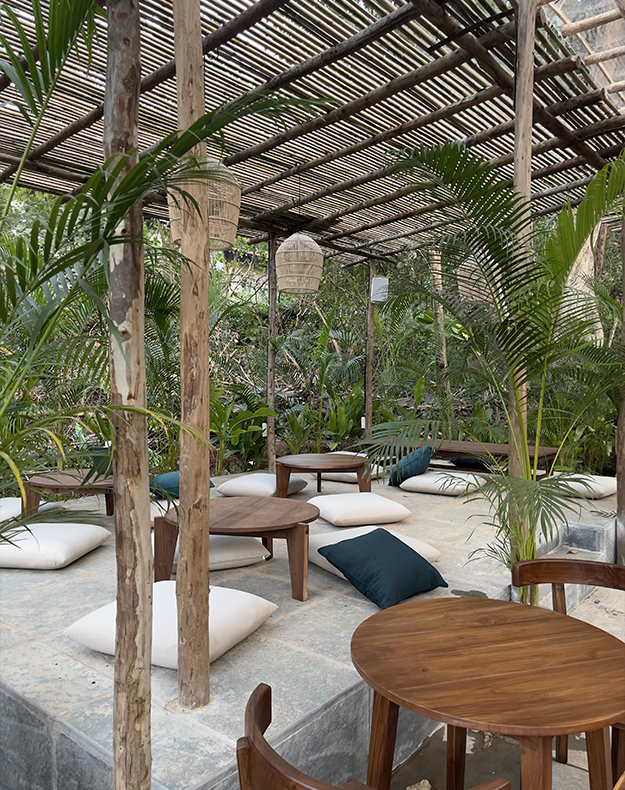 The upcoming Assagao locale has become home to a growing culture of café's, restaurants, boutiques and more. As a result, you don't only have access to beautiful holiday homes but also some of the finest cuisine in North Goa. Here are some of our top restaurant recommendations this season.
Avo's Kitchen: In an effort to celebrate quintessentially Goan food, Avo's Kitchen welcomes you with thoughtfully planned interiors and expertly presented cocktails. The signature dishes include Prawn Rissos, Butter Garlic Stuffed Crabs, Mussels and Rava Fry; you can also get an authentic fish thali.
Bloom & Brew: Popular for their lactose free and vegan recipes, Bloom & Brew is a quaint whole foods café located in the heart of Assagao. Whether its brunch with friends and handcrafted cocktails or an inspiring space for work and meetings, this cafe is a great spot for all kinds of engagements.
Izumi: There's never a dull moment when it comes to Japanese flavours. Since Izumi from Mumbai opened its doors in Goa, it's been the talk of the town. The indoor and outdoor seating is beautifully curated adding a touch of elegance to the exceptional cocktails and divine food.
From exploring new facets of Goan food, getting creative with new-age diets or recreating popular world cuisines, Goa never stops evolving when it comes to ways of satiating the palate. If you haven't yet explored the culinary scene, we'd suggest you make a trip to Goa and get started immediately.
Show More