Individuality is the fuel
January 2020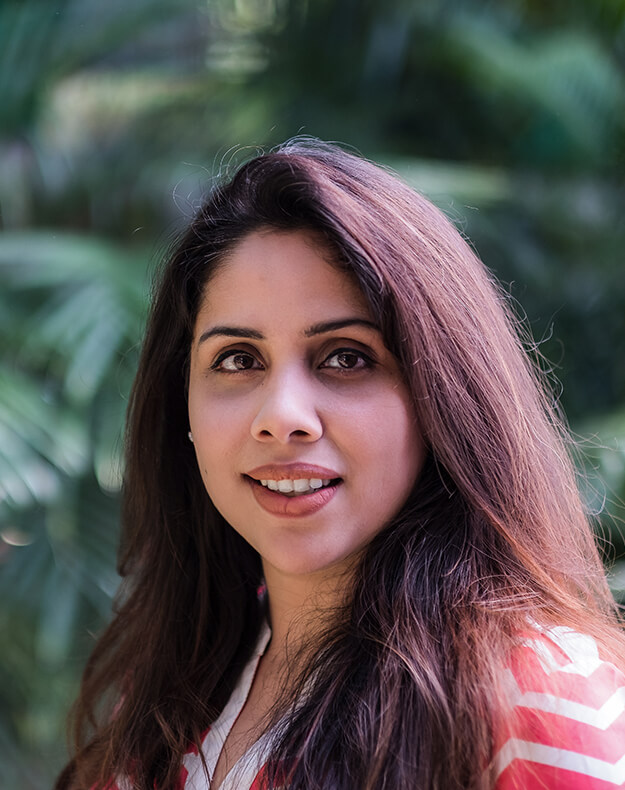 An organisation that encourages an individual's creative thought. Yes, that is what Garima Rajput feels about us. The independence to experiment, and explore new ideas, this is what she loves about her workplace and her colleagues.
"There is an easy camaraderie and a collaboration among us," explains Garima. She reveals, "our ideas, thoughts, and perspectives, however far-fetched, are always given an attentive ear. When an idea shows merit, it is not just welcomed, but also appreciated. This goes a long way in fueling our creative fantasies. It not only helps us put our best foot forward, but to deliver value-added solutions that work."
As part of the Vianaar family for about four roller coaster years now, Garima heads our Design department as Senior Architect. With a keen eye for detail and aesthetic finesse, she oversees the architectural design for Vianaar's apartments and villas for sale in Goa. From pin to paint, Garima is immersed in the intricacies of every design.
Garima fondly retraces her first days, and her Vianaar journey. "In my initial years, I was assigned to work on the landscaping of the Santa Rosa apartment project in Siolim. It was my first project here. My nervousness lasted a jiff, as I was comfortably part of a team." She found herself amidst co-operative and caring seniors and co-workers. "I was given other prestigious projects that provided opportunities where I could put my design skills to good use. I was responsible for crafting the interiors for some of our iconic properties like La Orilla, La Olalian, and La Maroma." At present, she is enthusiastically working on modern and Indo-Portuguese luxury villas in Goa, "the Villa Da Zita and Villa Cardo are keeping me excited and super busy!"
Garima strongly believes in creating value for life through her work. She attributes the Vianaar family for her growth. "It is very gratifying to design these houses, knowing that these would become homes where people will build memories. Everyone at Vianaar has helped me develop professionally, and as an individual. It's a great place to work where I'm happy to give my talent, time, and gratitude!"
Happy employees make way for happy clients. We are delighted to share an employee's journey thus far, as we are grateful for the invaluable work of each of our team members.
Show More