Goa craves a Greenathon
December 2019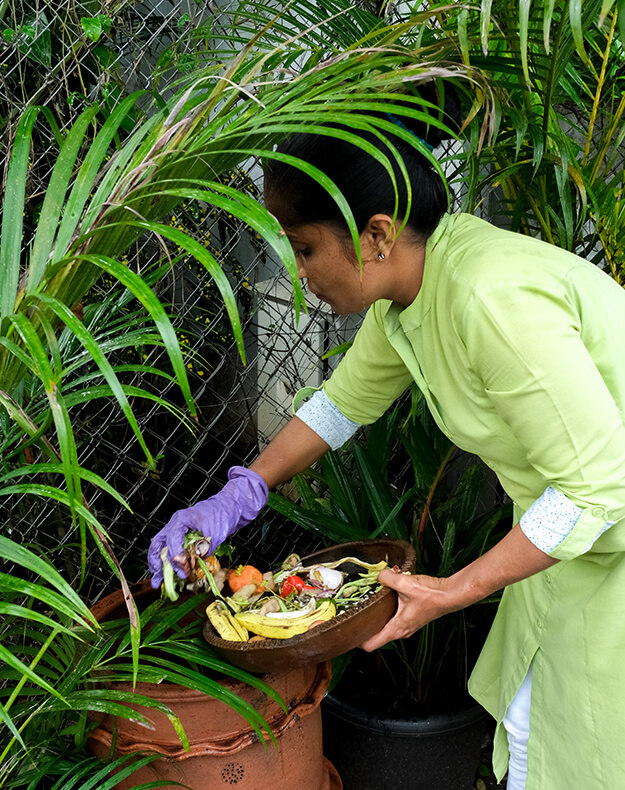 Goa is a picture perfect postcard for its golden shoreline with hilly panoramic views, meandering rivers, lush-green forests, rows of paddy fields, and rustic villages. This unmatched appeal has made Goa, India's tourist jewel. While, the state has been put on the world map for its welcoming nature and natural beauty, it has also led to environmental degradation.
With the influx of tourists and the need to accommodate their requirements, nature's treasures have been weighed down by urbanisation. Biodiversity has suffered, the quality of air has plummeted, and beaches have become waste dumps. This tropical paradise deserves much better and needs our respect and care to be restored to its glory. We list out a simple three step formula that can help achieve sustainability.
NO single use plastic
There is a nationwide call for the ban on single use plastic. Till it becomes a reality, be responsible yourself. Head for a shopping trip with a cloth or jute bag, and decline plastic ones being offered by shopkeepers.
Buy local and seasonal
Support the local economy and buy your groceries at the neighbourhood store. You can be sure your neighbourhood vendor sells fresher and better product than trying to bring it in from elsewhere.
Divide and rule
It's not a good policy for any other purpose, but surely a winner when it comes to waste management. Segregate the waste generated at your home in recyclable and non-recyclable categories. In fact, you can go a step further and use the wet kitchen waste in your garden and see the plants flourish.
Real estate development comes with a high cost to the environment. As a responsible organisation that is committed to the cause of sustainability, Vianaar has adopted these, and many other such practices at our properties. Even you can make them a part of your daily lifestyle anywhere, anytime to reduce your carbon footprint and be a green ambassador for the environment.
Show More