Absolute Essentials for the Perfect Beach Day
April 2022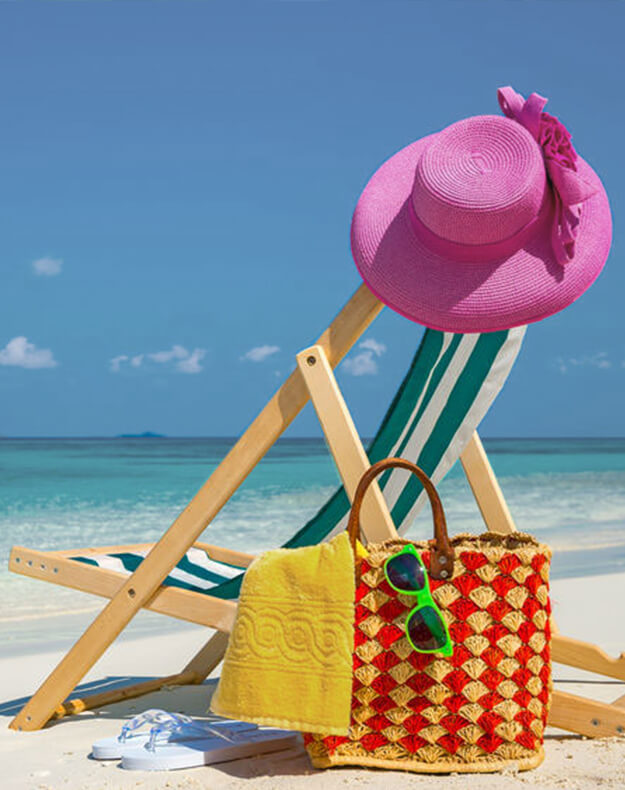 Do Goan holidays ever disappoint? By offering an amalgamation of experiences, this tropical paradise has something for everybody to enjoy. As the summer heat beats down on the state, keep the following list in mind to ensure a hassle-free adventure as you explore Goa's extensive coastline.
Sunscreen: Choose a moderate SPF that will ensure you block out the harmful UVB rays while you simultaneously soak up some much-needed vitamin D.
Beach Mat: A beach mat ensures you're not perturbed by where to park yourself if all the beds are taken. If you have a portable sun umbrella, consider bringing that along as well.
Hydrators: Carry water bottles to limit plastic use and perhaps even some fruit; watermelon is a great way to beat the heat. You can also buy coconuts from the vendors as the water has incredible nutritious and hydrating properties.
Beach Accessories: With the daytime sun beating down on you, you may feel the need for a dip in the sea. Bring swimwear and towels and also an extra bag for your wet clothes.
Games: Once the sun starts to set, the activities begin. Bring a frisbee, a volleyball or even walk/ jog along the coastline for a perfect end to your beach day. Lighthearted sport is a great way to make friends and even work up an appetite for dinner.
We hope this list proves to be helpful on your next outing. You may find little shops and vendors around the beach in case you've forgotten something, but we support the belief that you can never be too prepared.
Show More