A Concoction of Culinary Experiences
August 2021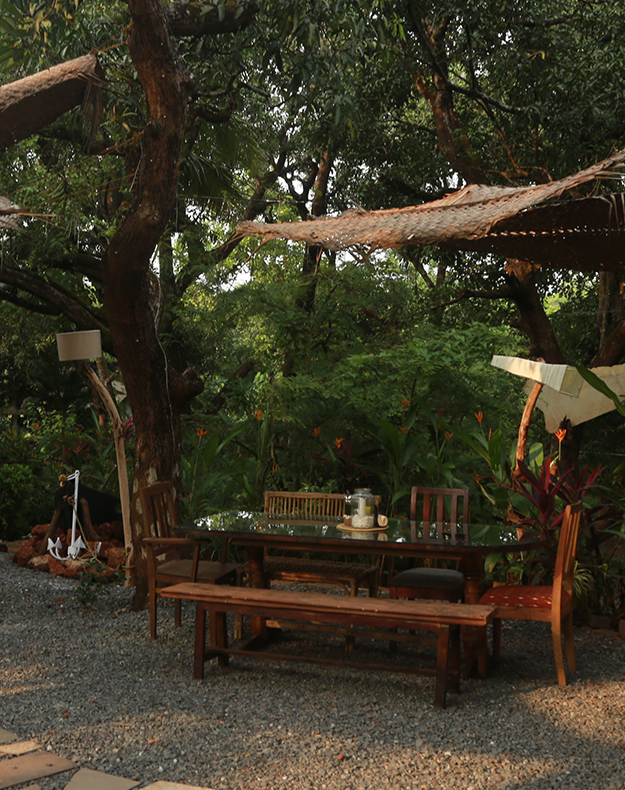 Goa has always been a popular holiday destination where the coming together of various cultures has led to the dynamic development of international cuisines! This post highlights some of our recommendations for this season.
Hideaway
Just as the name implies, Hideaway is an ideal spot for those looking for an escape from the hustle-bustle of everyday life. You'll find many like-minded people to talk to, as the café and bar accommodates a performance space and hence presents an ideal opportunity to remove yourself to a world of artistic indulgence. Binge on their breakfast menu in the day, sip on sublime cocktails and make sure to stop by to try their Red Snapper, Beef Steak and Riesling Chicken Risotto.
IDA Boutique bar and kitchen
A garden restaurant will never go out of style! At IDA, you'll want to spend a while taking it all in. The family-run restaurant in Vagator celebrates sustainable décor by using repurposed and recycled materials to adorn their space. A repurposed boat makes for a trendy bartop! You honestly cannot go wrong with the food. Our recommendations include; Mushroom Galouti, Frito Calamari, Deconstructed Shepard's Pie, Beef Steak, Old Monk Pork Chops and the Coastal Fish Bowl.
Kokni Kanteen
No holiday is complete without a fabulous taste of authenticity. At Kokni Kanteen, you'll find a concoction of genuine Goan flavours, friendly staff and superb ambience. Head over to Panjim for this lovely experience and make sure to try their Kingfish Curry, Rawa Fried Mackarel and Prawn Masala.
Considering that food is an essential ingredient in the recipe for happiness, it's no wonder we take so much pride in it. Being a universal binding agent, it brings us together to enjoy the simple pleasures of life. In the words of Francois De La Rochefoucauld, "To eat is a necessity, but to eat intelligently is an art." Here's a toast to eating intelligently, keeping great company and making the most of life.
Show More