Hideouts for the Shopaholic
November 2020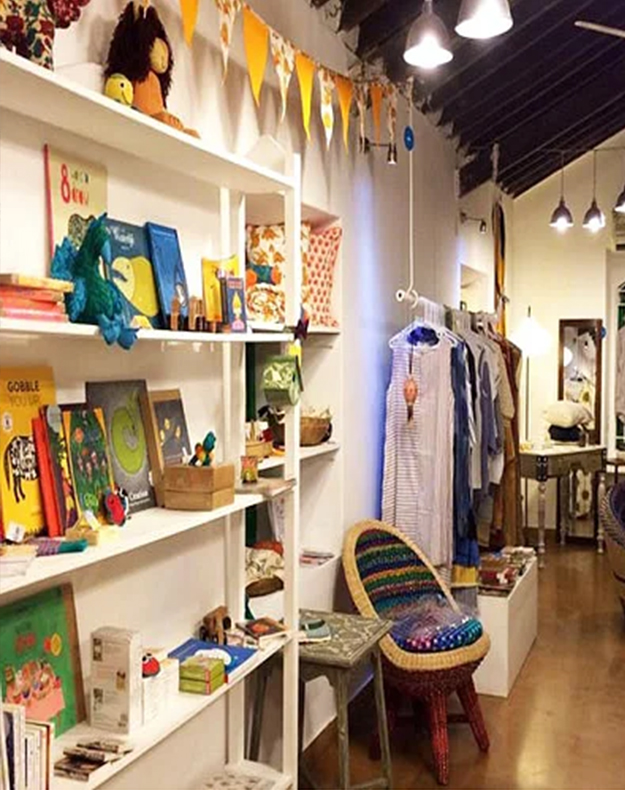 For those with an inclination for art and a passion for style, Goa is once again a paradise. Goa in its eternal beauty inspires unique artistic tendencies which define colourful new ways of being. As a result of the diversity that comes together to create the authentic Goan culture, everything bears a hint of distinct artistic expression. Here are some stores where the essence of nature and beauty is elegantly expressed through the world of art and fashion.
Cabinet De Curiosities at Suzie's, Assagaon: Characterized by delicious food and scrumptious style, this store offers you an exciting range of women's wear curated by contemporary designers ranging from Roma Narsinghani to Strange Shrew. The perfect place for subtle but chic outfits for any and every occasion.
Gulabo, Assagaon: Taking inspiration from the exemplary Waheeda Rahman, the ASJK Gulabo apparel showcases the romance, fortitude, and the charisma of the contemporary times. This ethnic and Indian wear collection will certainly empower you to make a special style statement for your next festive event.
People Tree, Assagaon: This store displays its unique ethnic and ethical design sentiment in the most charming ways. The unpredictable style of outfits and accessories inspire a new you with a refreshing style and better yet, everything is hand-crafted.
Paper Boat Collective, Sangolda: Akin to People Tree, the store promotes the talent and craftsmanship of artists from all around the country. The collection which comprises unisex apparel, accessories, home and lifestyle products; all emphasise a sense of sustainability and responsibility which are extremely important to Bhagyashree Patwardhan, the founder and creative director of the store. A fantastic place to spend some time, with so many things under one roof, you never know what you may find.
Artjuna, Anjuna: Now here's a store that symbolises the free-spirited character of Goa. Pick out some striking accessories and boho jewelry that will dress up any outfit when you're headed out for a fun evening on the beach. The items on offer also make for a perfect little souvenir.
Besides quaint boutique stores, Goa is also very well known for its flea markets. At the moment, there is a flea market at Anjuna, the Hilltop market at Vagator and the Ingo's Saturday night market at Arpora, that comes highly recommended. Flea markets in Goa provide as an ideal space to expose yourself to the multitude of cultures that have culminated in the creation of a unique Goan culture. Here, you can take the opportunity to meet new people, make new friends and explore new tastes in food and music. After all, you can never know what really pleases you until you try everything.
Show More