From Our Gardens
March 2022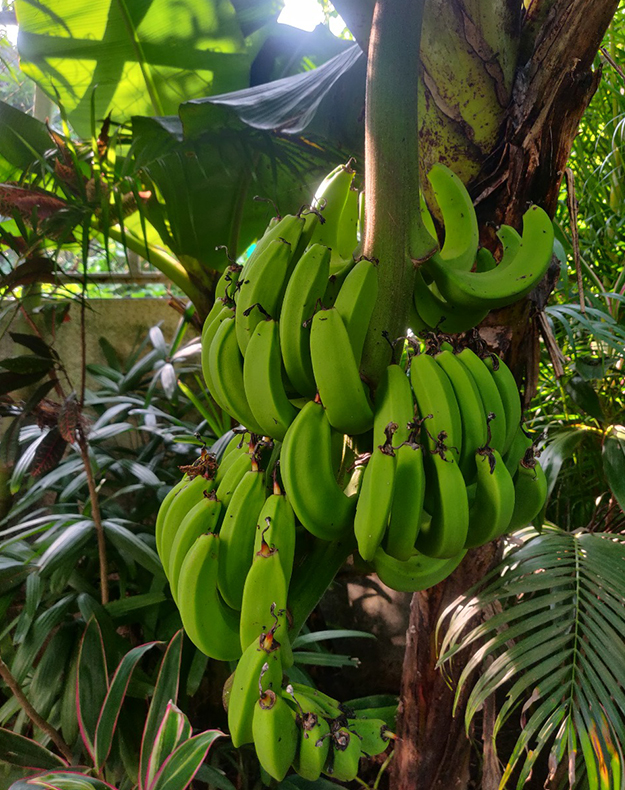 Since it's inception, Vianaar has emphasised uninterrupted interactions with nature and ecologically viable lifestyles. Our most recent sustainable efforts include urging our guests to partake in the fruits of our labour. Quite literally, we invite you to experience the divine flavours of our home-grown fruit and enjoy them as per our recipes or any other way you please.
Each of our homes undergoes an elaborate vetting process, whereby the landscaping and planting is carefully curated to ensure that nature is a fundamental part of our ethos. Every plant is individually picked, cultivating a variety of sumptuous fruit and vegetables and a diversity of tropical fauna.
On your next visit, we suggest a walk through our gardens where you can pick out ingredients of your choice and use them to serve up a delicious breakfast smoothie. Here's a recipe that you can try out when you're with us.
Passion Fruit & Banana Smoothie
Preparation time: 15 minutes
Serves: 4-6
1-2 Passion Fruit
5 Elaichi Bananas or 3 Long Green Ones
50 gms Peanuts or Watermelon Seeds
200 Grams of Curd
100 ml Milk (Optional)
Sugar (Optional)
Ice
Recipe instructions:
1. Peel the bananas and add them into the blender along with the curd. Blend till it develops a smooth consistency.
2. Add around 4 ice cubes and a bit of milk if the consistency is too thick for you.
3. Add sugar if you have a sweeter tooth.
4. Cut the passion fruit into halves, and scoop out the pulp with a spoon. Drop it into the blender but stir it in with a whisk. The seeds of passion fruit have a nice crackle, which would turn to pieces if blitzed in a blender
5. Serve with Ice.
Show More