Don't you just love a style comeback?
August 2019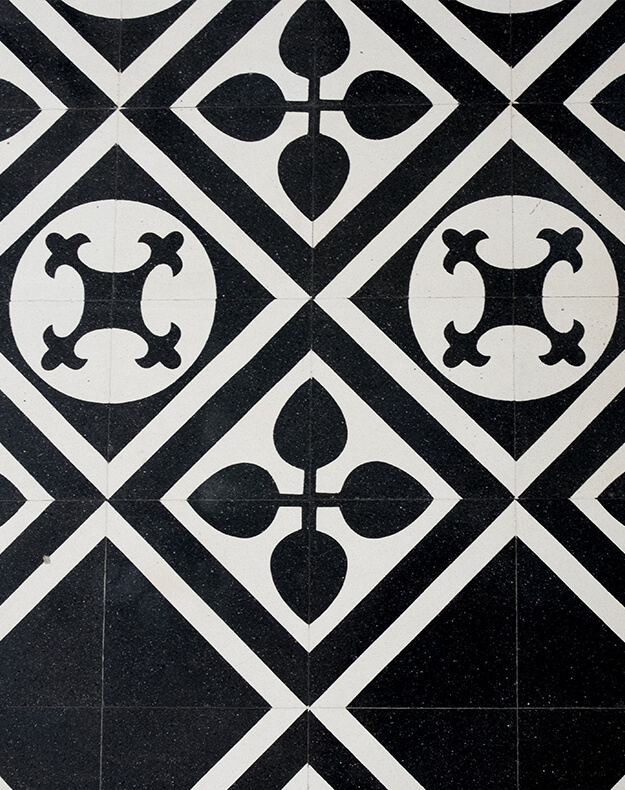 It has taken a while for the once elite, then out of favour, terrazzo to make a splashing comeback in the construction space. It is difficult to not notice and be awed with the designs and colours of our terrazzo floors.
For centuries terrazzo flooring has epitomised flexibility. It is timeless. Terrazzo is a design masterpiece with mosaic styles represented in marble, granite or glass and set in polished concrete. This chic supporter of art deco is durable. With a life expectancy of a terrazzo instillation outlive numerous cycles of carpets, porcelain, and other flooring material; the maintenance column doesn't require much labour.
Vianaar has adopted this classic, retro fantasticness at all its homes in Goa. Terrazzo tiles adorn the floors of each of our holiday homes in Goa with custom patterns crafted by in-house design experts. Our in-house design team happily challenges themselves to create interesting and beautiful patterns with terrazzo for each project.
Terrazzo is crucial to the design aesthetics of our luxury homes in Goa, as it spells sustainability. The tiles creation process renders terrazzo eco-friendly, as the wastage of materials is minimised to make your home in Goa. One can call our flooring retro and irrefutably elegant too.
Show More