Conversations in Art
November 2020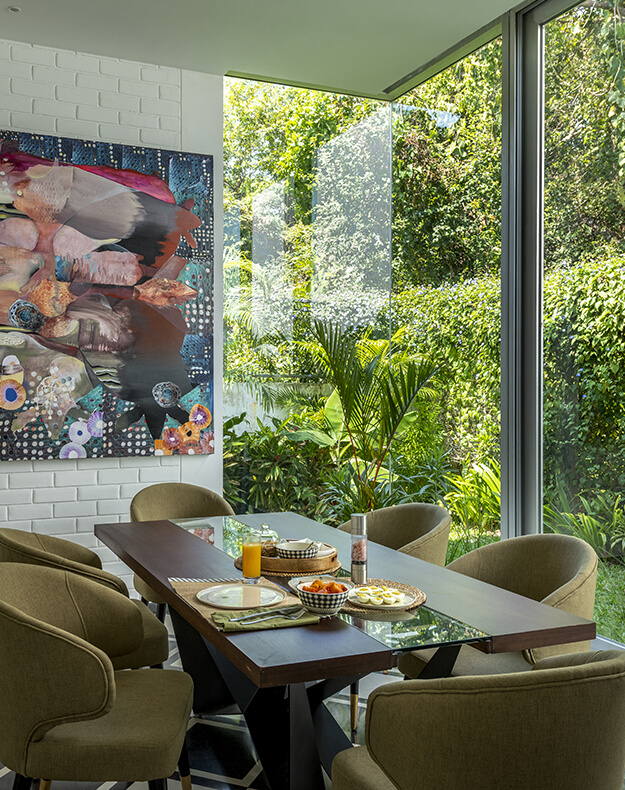 "Architecture is the bone, Décor is the heart, and Art is the soul of a room." – Terri Lind Davis
While we may all have our own unique interpretation of art, it inspires a similar sentiment in each of us. Art represents freedom, insight, and a world of the unknown; no wonder it never fails to arouse our curiosity. At Vianaar, it is the art in our homes that brings the architecture and the décor to life.
Ranging from the works of local artist Ronny Frost, to the mysterious world of Sahaya Sharma, the artworks at Vianaar demonstrate appealing aspects of humans and nature. As reality comprises a perfect balance of joyous and somber moments, the paintings in our homes expose various elements of beauty that lie in differing circumstances. Being patrons of upcoming and established artists from all around the world, nothing gives us more pleasure than observing and selecting fitting pieces for our homes.
We celebrate and invest in the work of several international and local artists and, our themes are chosen based on our ideology. Through the artworks that we display, we also aim to highlight the true spirit of the human character, setting it off against the irony and satire in the reality that surrounds us.
To make certain that our artworks complement our ethos, the paintings in all our homes in Goa have been handpicked by our inhouse design team. A lot of thought and research have led us to support the artists who in turn help us to illustrate the philosophy behind the Vianaar way of life. Summarily, the paintings that adorn the walls of our homes have cast enduring impressions upon us, leaving us with emboldened emotions and, we certainly hope that they do the same for you.
Show More