An Undoubtedly Natural Approach to Life
April 2021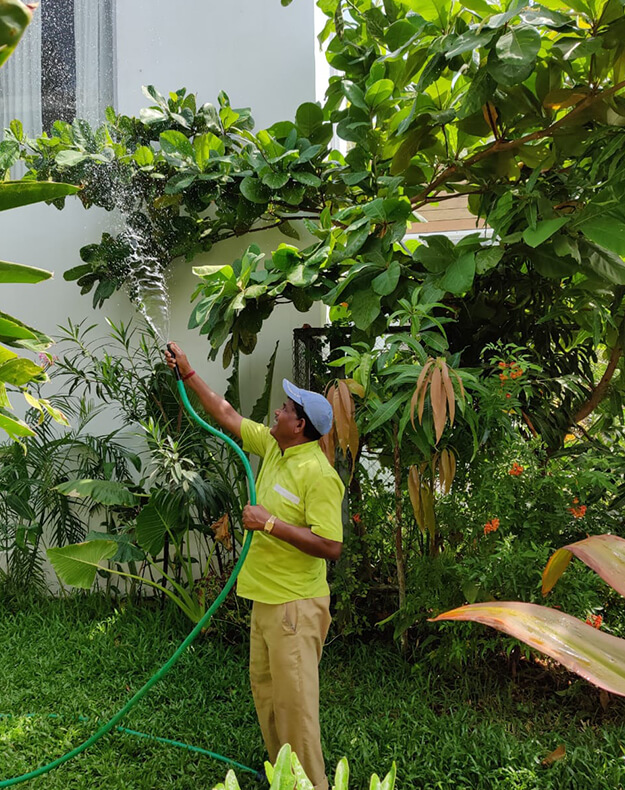 A light hearted tea time catch-up with Shankar led us to enquire about his experiences and his perceptions of the world. With an inherent concern for our environment, he contributes greatly to Vianaar's philosophy of sustainable living. He identifies with our core values and strives every day to make sure he has done justice to his job.
Shankar tends to and nurtures the plants and trees at multiple Vianaar project sites. Through what he does, he brings our beliefs to life. Previously, he worked with the Taj and shares how the times have changed. However, what has remained constant throughout his journey is his interest in plants and how, as he watches them thrive; his personality too comes alive. He believes that he could happily spend his entire life working this way.
When asked about the year he's spent with Vianaar, he describes it to be a great work environment where collaborating and working together towards a common goal is everyone's top priority. Nobody hesitates to ask questions or seek advice. Shankar claims that it is a pleasure for him to train his peers and help everyone understand the mechanisms of the natural world.
Originally from Bhijapur in Karnataka, he now considers Goa his home. Shankar uses his free time to experiment with grafting and gardening and also, to make the most of the company of his family. Being a man who stands by what he believes in, he carries out his work with honesty, integrity and a passion to grow; not just the plants but the depth of his own character too!
Show More