A Light Read
December 2021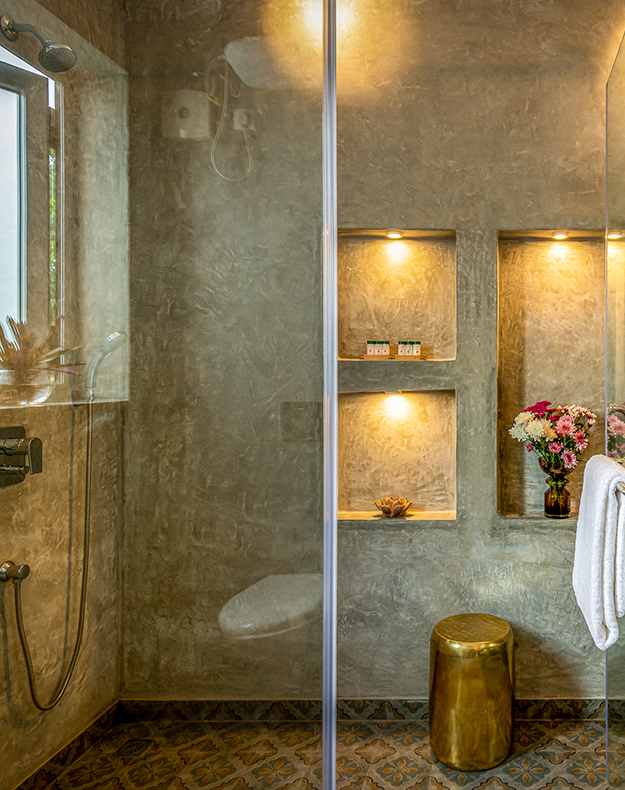 "In the right light, at the right time, everything is extraordinary" – Aaron Rose
We use architecture to emphasise the marvels of natural light, complementing it with thoughtful interior design to ensure that the character of each space transitions seamlessly into the night. Lighting is a design concept that can make or break the appeal of architecture, a fact that determines how we plan all our projects. As our days are painted bright with an abundance of natural light, it's a matter of priority that the artificial lighting in our homes demonstrates the same soothing quality.
While setting up our homes, we factor in how and when each space will be used. We make conscious use of dim lighting to accentuate intimacy and relaxation and direct and bright lights to enable us to observe the finer details. Keeping in mind that a home should inspire productivity in various aspects of life, our lighting fixtures are chosen with careful attention to both utility and aesthetics. How the fixtures are positioned and the sentiment that they convey is defined by the overall experience of comfort that we wish to create.
As human beings we are attracted to bright and cheerful spaces, hence lighting plays an essential role in our approach to the interiors of our homes. Combining the best of our knowledge, we make use of both natural and artificial light not just to relax and comfort you but also to captivate your attention. The innovative use of lighting also enables the creation of a distinct personality for each of the projects that we undertake.
Show More